If you know me, and know me well... then you know that music touches my soul... I love almost all kinds of music. I was fortunate as a child to be able to learn to play the piano.. I don't play it often enough but I love it! I decided to created my own scrap pages of my favorite songs and will be sharing them with you as I create them.. The lyrics along with the artists touch my soul.
This song , Beautiful Lord is by the band Leeland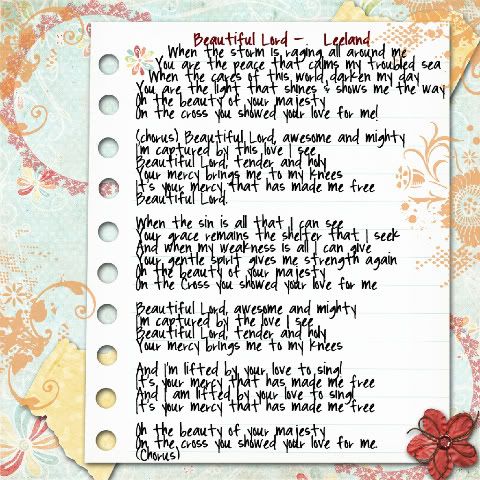 Turn off the music at the bottom of my blog and enjoy!
Products used: Little Dreamer Designs - paper and brushes. 2Peas brushes. Font- Pea Christy. PSE7
Tonight is the Rockin Worship Roadshow with MercyME, Jeremy Camp, Hawk Nelson, Tenth Avenue North and Addison Road! I am so excited!!!
EnJOY!
Michelle