I'm sure there is something to CELEBRATE today! How about "Happy Hump Day!" Now that is something to celebrate. Nowhere to go but towards the weekend!
This Fat Cat is another fun stamp from
Whipper Snapper
.
Don't you just love that big Cheshire grin? Maybe I should have colored him shades of Pink and purple... You would probably think I was going Madd if I did that! I'm telling you... I don't have far to go!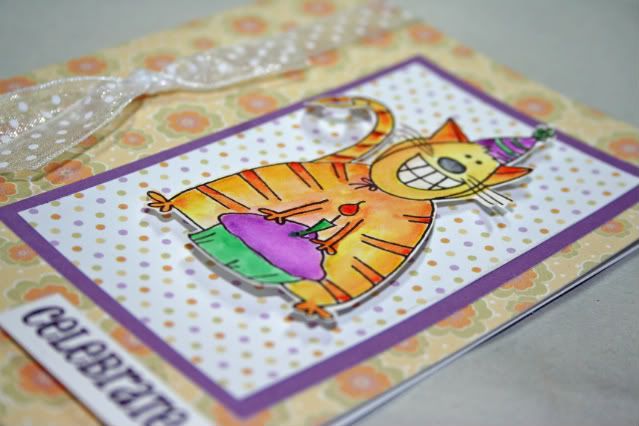 Products used:
Stamps - Large party Cat.
Paper - PTI Bitty Baby Blessings. CTMH - Petal, Colonial White CS.
Twinkling H20's. PTI ribbon. Purple Pansy Ink.
Speaking of Going Madd..... Watch Alice for a minute or two....
(turn off the music at the bottom of my blog)
EnJOY!
Michelle