I'm in the process of changing the spare bedroom into my craft room. Its a slow process. My Handyman built extra shelves in the closet. Friday night I assembled two cabinets to hold some of my stuff. I found this fabulous 9 drawer cabinet that fits my CTMH stamp envelopes perfect! I love it.
The paint is still drying in the closet. Hopefully in the next day or two I'll be able to start filling the shelves.
This is a little 12 drawer chest that hold all kinds of assorted embellishments, etc.. It sits next to my computer so I put my printer on top of it. The rest of my stuff is sitting in the middle of the room.. Its driving my crazy but will be organized hopefully by the end of the week..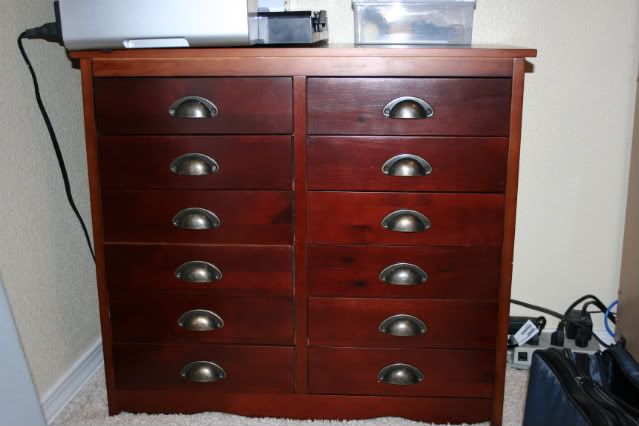 EnJOY!
Michelle