My friend Barb over at
Whispering Photo
's had a birthday Monday! I didn't want to ruin her surprise by posting here too early. We've worked together for quite a few years. She is an awesome person and takes fabulous photo's
I've been seeing alot of shades of Purple. I love the color but I just don't seem to use it alot in my cards. I'm going to try and use it more.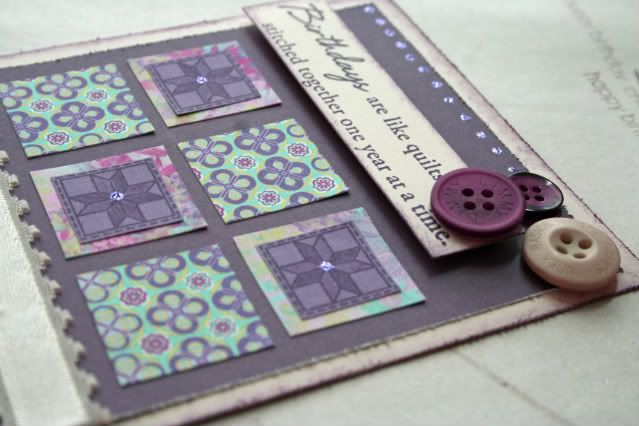 Its hard to get a true color. I take pictures with flash and without flash. Under my OTT light but they never seem to be as nice and in the flesh!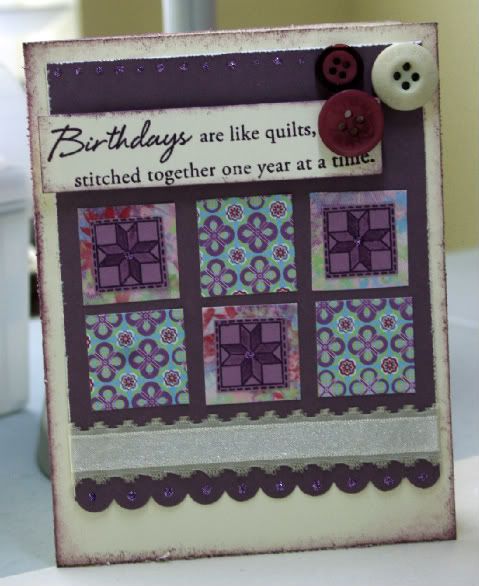 This one looks a little washed out, but I think you can get a good idea.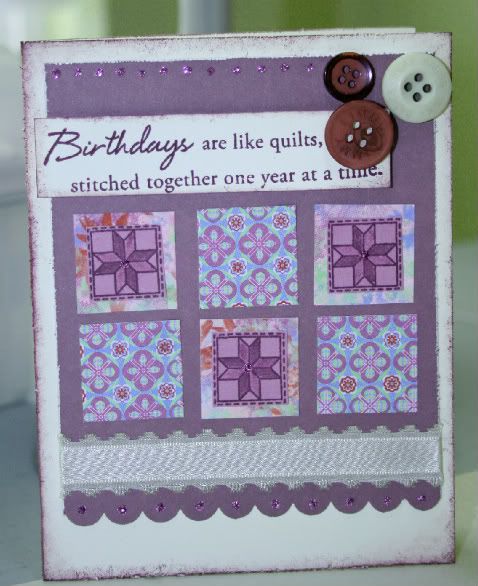 Products used:
Stamps - PTI Quilters Sampler
Papers - CTMH CS- Petal, Purple Pansy, Colonial White. Basic Grey - Euphoria.
Ivory Ribbon. Lavendar Stickles. Misc Buttons.
Scallop edge punch.
EnJOY!
Michelle