My Handyman loves to cook. He also loves to watch the shopping networks when the cooking shows are on. He gets all sucked in on how amazing everything is. I usually have to distract him and get him off the couch before he buys one of everything. LOL! Every once in a while he'll sneak in a purchase. We have a Cabinet in the garage that stores all of these fabulous finds.
Look what arrived in a nice box last week from QVC.....
Its the amazing Rocket Grill.. I finally dug it out of the box to give it a try.
(
still has the labels on it)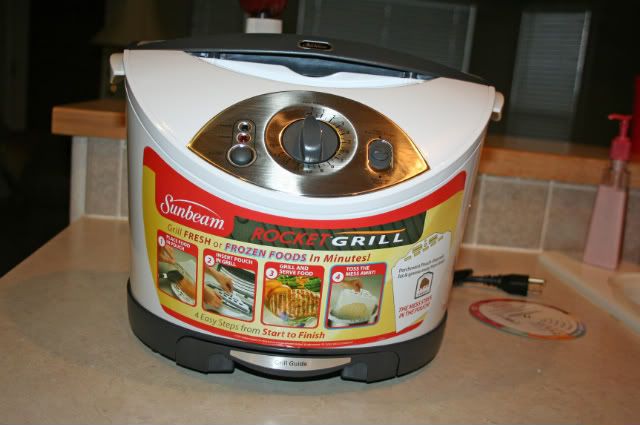 It has an opening at the top.. kind of like a toaster.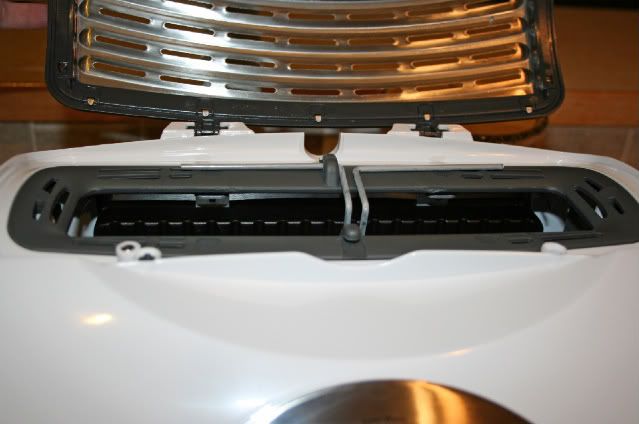 You put your food inside a little parchment bag. This catches all of the juices, fats, etc .. You hang the bag inside the grill. When the grill is hot and you close the lid, the plates close up against the bag.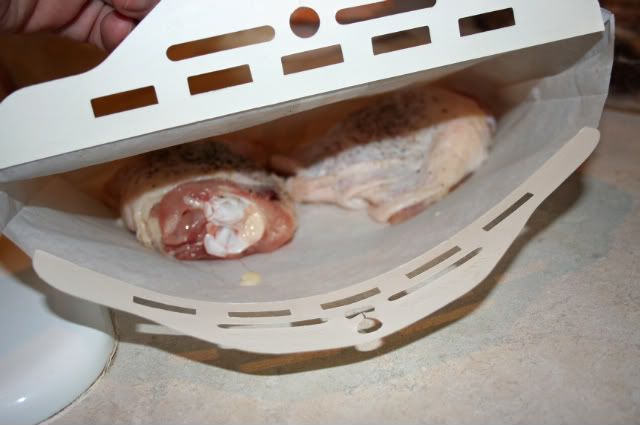 While the chicken was cooking I checked out the instruction and recipe book that came with it.
It has pictures of how to do everything.. which makes it very easy.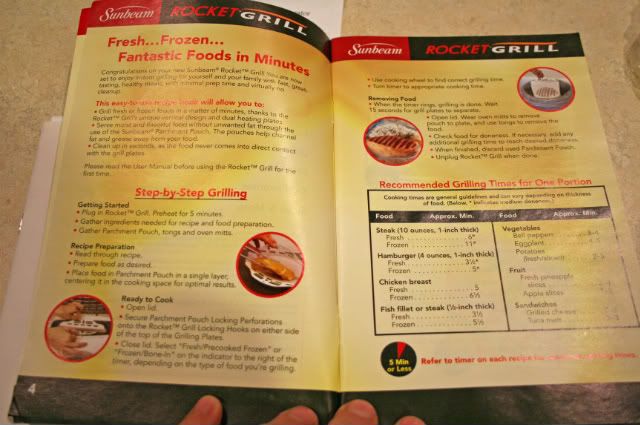 Oh look... Oatmeal cookie S'Mores. YUMMY!
You can cook all kinds of meats, grill sandwiches etc...
I was surprised how well it worked. The chicken came out brown and crisp. 10 minutes for two large boneless, skinless breasts. It's great for cooking for two...
EnJOY!
Michelle