The concert last night was fabulous! WOW! It was four hours long. RockStar Chick and My Handman really loved Desciple. They're a real heavy metal head bangers bands. My favorite of course was Kutless. They have some really hard stuff but also some mellower stuff. Stellar Kart reminded me alot of Green Day and Esterlyn was really good. They're a local band that just recorded their second album. I highly recommend seeing them if you get a chance.
AND........
Look what else I found out last night!!!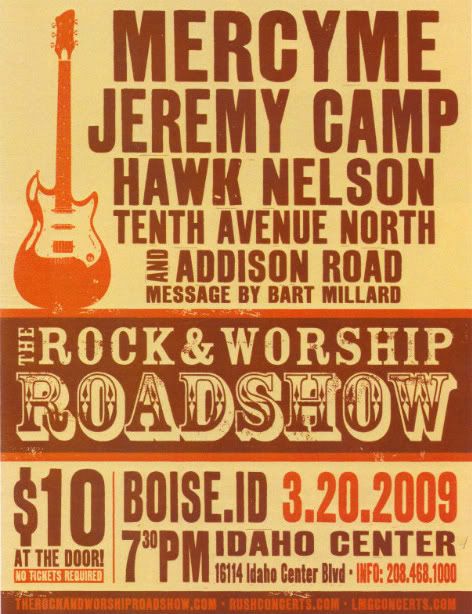 Guess who will be there???!!!
EnJOY!
Michelle