This is something you don't experience every day... Anyway, I don't!
We stayed at the cemetery after the funeral so that we could visit my Dad's grave. After we left, my nieces were riding with me back to the church for a Family dinner. We had to stop the car and wait while some cattle were crossing the road. My nieces wanted me to honk the horn for them to get out of the way..
I had to explain to them that this happens out in the country. The men on horses round up the cattle and herd them to a new pasture. We just had to be patient for all of them to cross the road.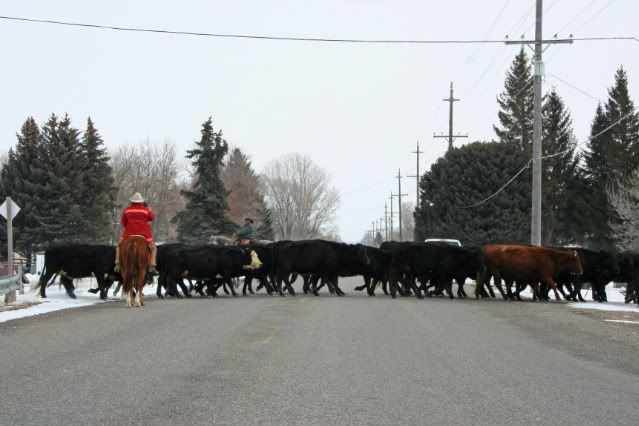 Yes! We still have cowboys!
EnJOY!
Michelle