Can you tell I'm on a digital scrapbooking kick? I've been learning a couple of new things. This one is where the photo is blended into the background paper.
You may remember an
earlier post
where I talked about dancing at my sons wedding to the song "Let Them Be Little" by Billy Dean.
edited to add that I'm going to enter this into Rogers Creative Photography contest. check it out HERE.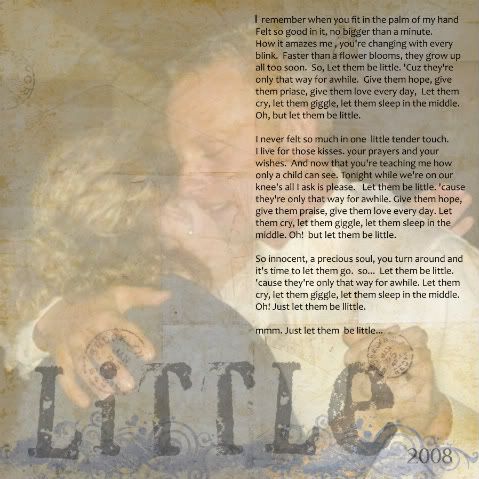 I used product from
Designer Digitals
. Letter Box paperpack and embellishments and Counting Trash Alpha Brush n Stamps.
Here we are Circa 1982.... I wish I still looked 19 !!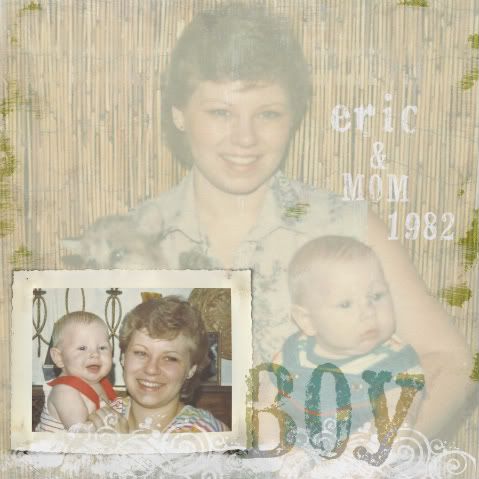 Enjoy!