Oh to be a dog. Lay around all day and sleep. Run circles in the yard. Play with toys. Chew on bones. Spoiled to death. Someone else feeds. Play with friends.
I created this digital page using a free kit from
2 Peas in a Bucket
. This was a taken during a playdate with Riley.
Brandy
is Riley's master. She is Scissorbella's best friend. Go check out her blog. She writes great posts. They need to schedule another playdate.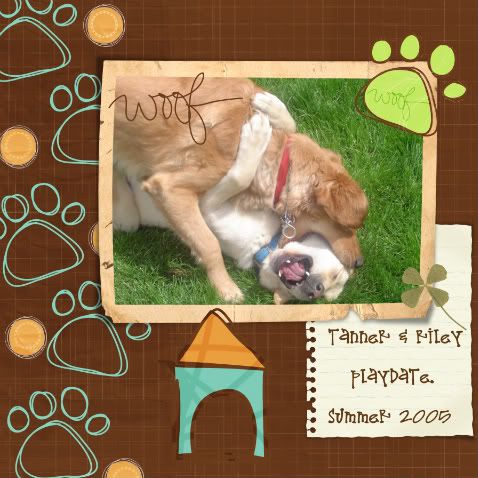 Karma... Be loyal....
Enjoy!