Last week we had 89 degree's, which was almost record temps. This week we are low 50's and its supposed to Freeze at night. ACK!! Possible
SNOW
in the mountains this weekend. (I can hardly type that word) It came fast! I was sitting in my garage working on the Jolly Old Fellow and something seemed wrong. Here I am painting Winter items and I haven't even gotten out my Fall decorations. I got the bin from the shed and hung up a few things. It seemed appropriate for the cooler Fall weather. Maybe I should stamp a few Fall cards?
My front Door.
If you look real close. You might see some spider webs. They're everywhere right now!
edited: LOL! I just noticed Tanner peeking out the window at me; bottom left corner.
Scarecrow wreath I painted a couple of years ago.
More sneak peaks of The Jolly Man.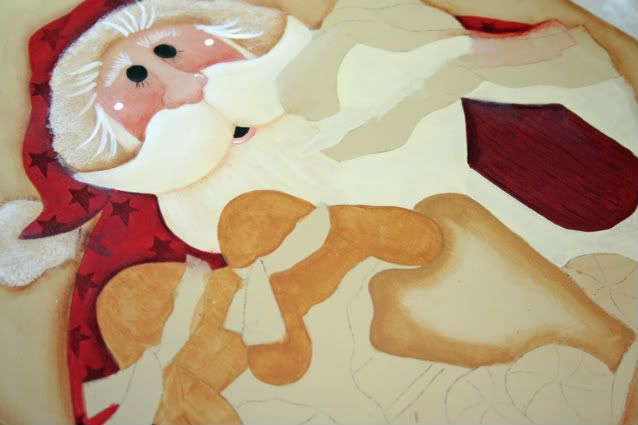 Karma... do no harm to others and you will find happiness...