This pictures was taken in the garden at The Bishop's House where Eric and Jenn were wed. The photo was captured as Jenn's dad helped her step down the path on the way to her future husband, Eric. It was a calm beautiful day for a wedding.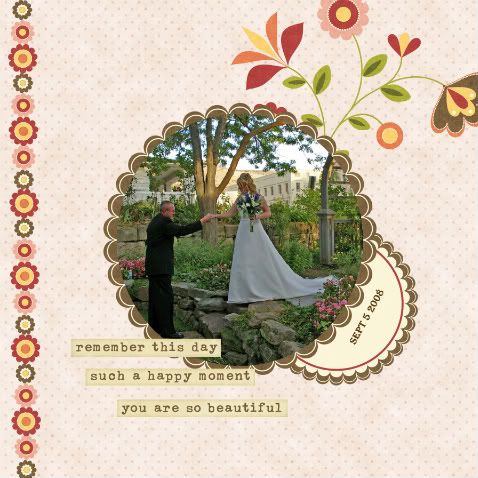 Created using Photoshop Elements and digital kit from
The Sweet Shoppe
.
karma.... Let the sun shine in....
Enjoy!