Where has this month gone???
This is what is sitting in my entry. Guess who carved it????
undedited photo: strange light flares..... haunted???
edited with photoshop elements
This is a sneak peak of some Halloween cards I'm working on and will be finishing up in the next day or two..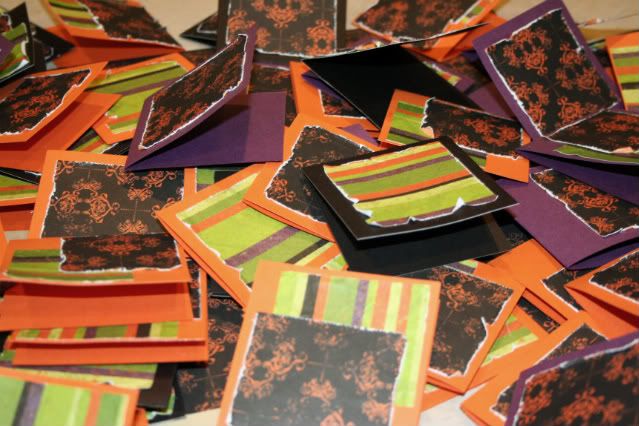 Did you guess Scissorbella??
Karma... be good natured....