Its been ages since I made homemade pizza! I read
THIS
blog regularly and drool at all his food creations. I've asked him to be my personal chef... but... he lives in New York. Oh well!!
I used my fresh tomatoes to make the sauce then added some fresh sausage (for the handyman) olives, mushrooms and mozzarella cheese. It was fabulous!!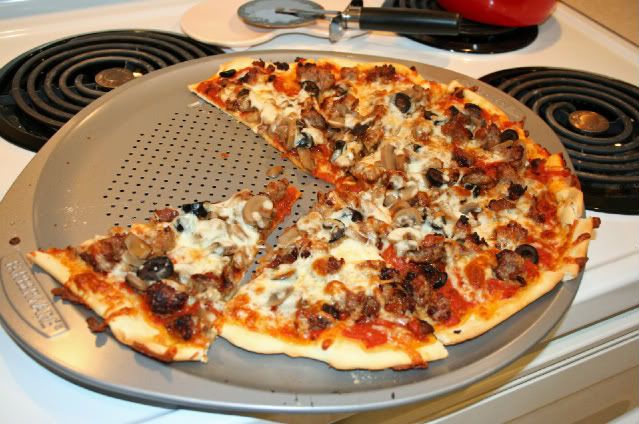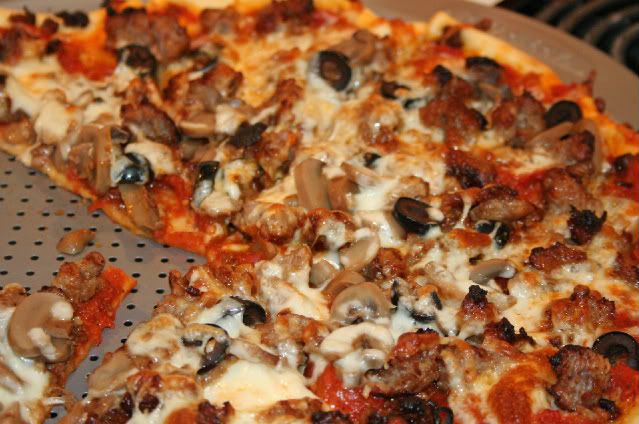 Karma... learn from all, judge no one, be kind to all, and say thank you...
Enjoy!