While in Newport we went shopping at the funnest little toy store. It's called Sand Castle Toys. The guy there was a big kid at heart. He showed us all the fun toys and how they worked. I picked out a few birthday presents for Carter while there. While there, we decided to go visit the historic Nye Beach. It was such a beautiful day!!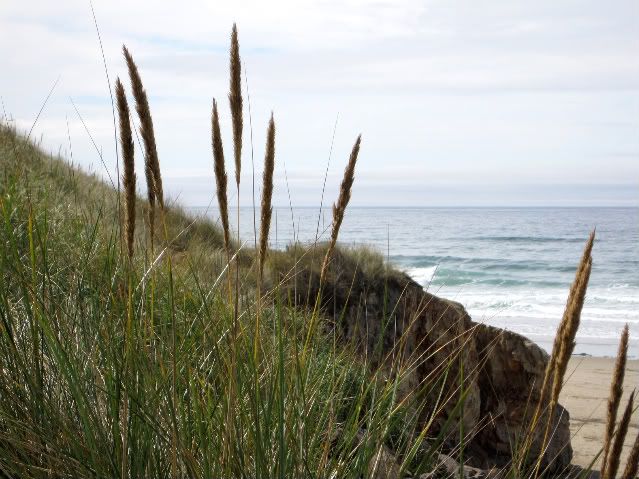 While walking on the path and viewing the ocean through the Sea Grass..... we heard some music. We walked back up the path and look who we spotted!!! He was singing to a couple that was just newly married out on the beach.
After watching and being entertained for a few minutes... we walked down to the beach. Great weather for getting a very nice sun burn!!
(no matter how much sun screen you use!).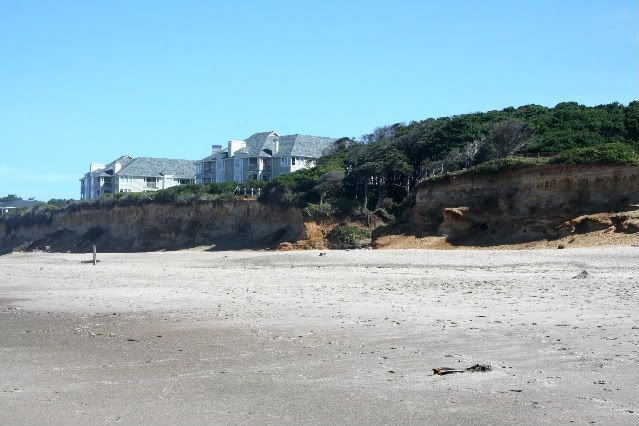 For more Watery Wednesday posts..... Look
HERE.
EnJOY!