The same day of the storm... we went to the OSU Marine Center... just down the street from the Crabbing Dock.... Not be be confused with the Oregon Coast Aquarium which costs $15 per person to get in... The Maine Center was free.... with a suggested donation of $5.
It was an amazing place. It was a fabulous educational center with all kinds of Ocean facts..
There were all kinds of touch tanks, and bones, and machines, and sea creatures!
Killer Whale Scull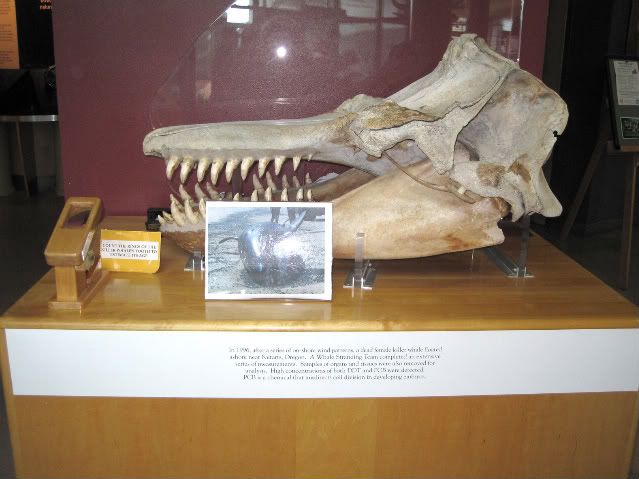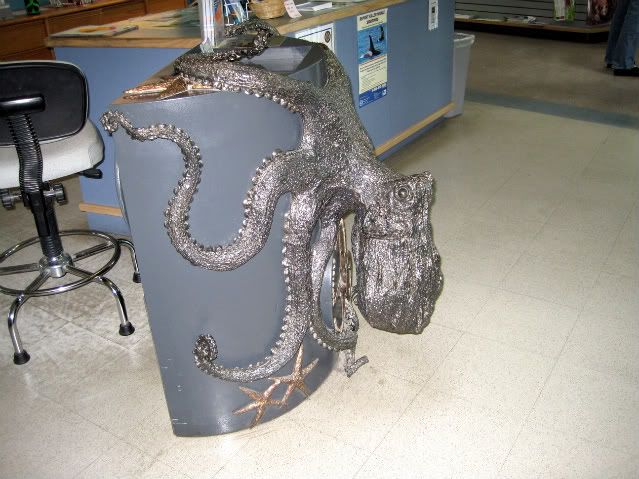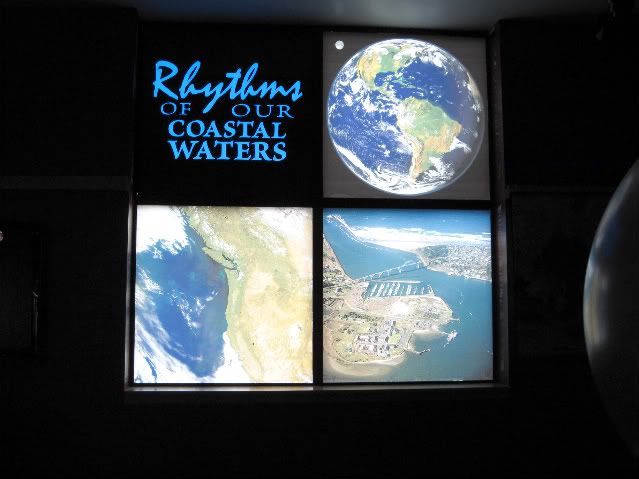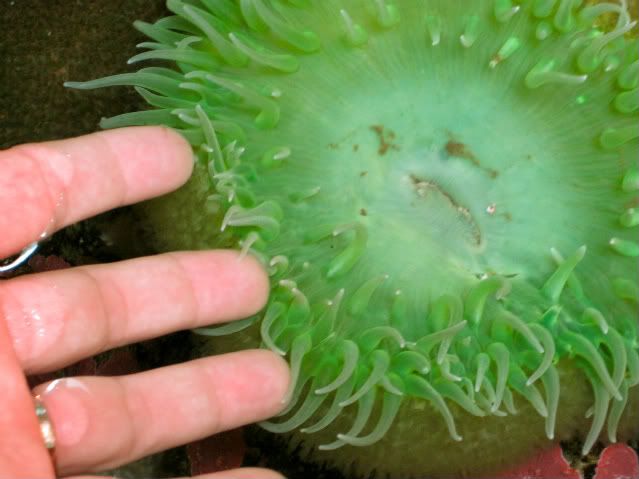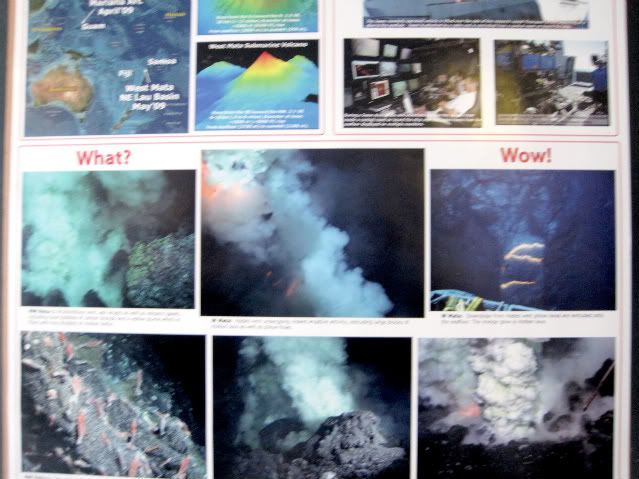 Sperm Whale Calf... (Did I mention that we seen gray whales spouting?? Almost every day?)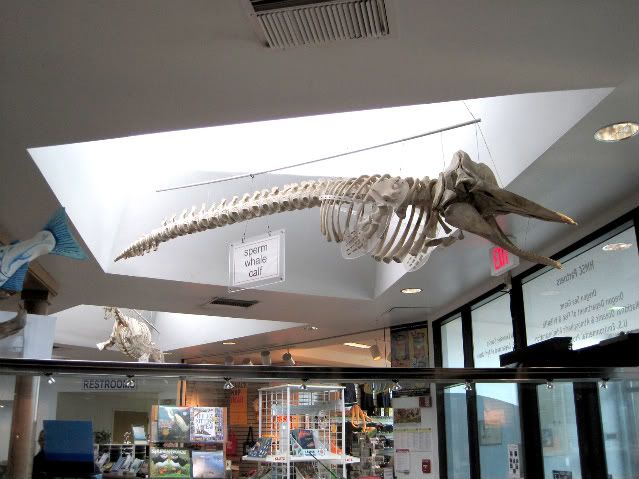 I went into the gift show to browse and found a fun Sea Life book for Carter and an Octopus Hand puppet. Of course the big kids had to play with it, too!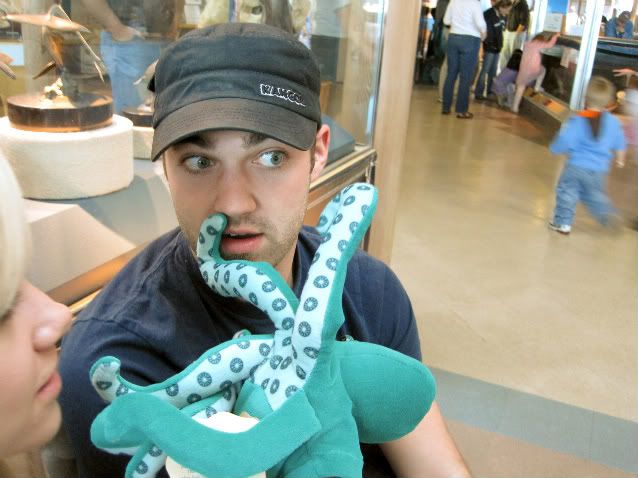 EnJOY!