One of our favorite things to do is go Crabbing while at the coast. We went several times and cooked up a few of them while there. The dock is in the bay near the Brewery. Alot of people go. The weekend was crazy but by the middle of the week it calmed down and only a few people were on the dock.
No dumpster diving this trip! We were able to get free Tuna carcasses from a ship that just came in from a fishing trip. It makes great bait.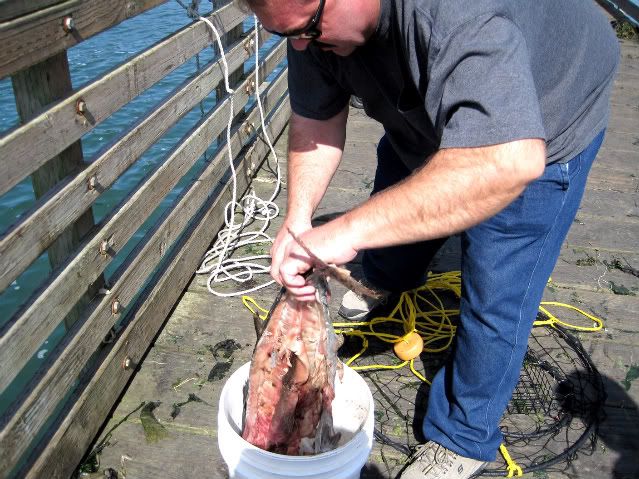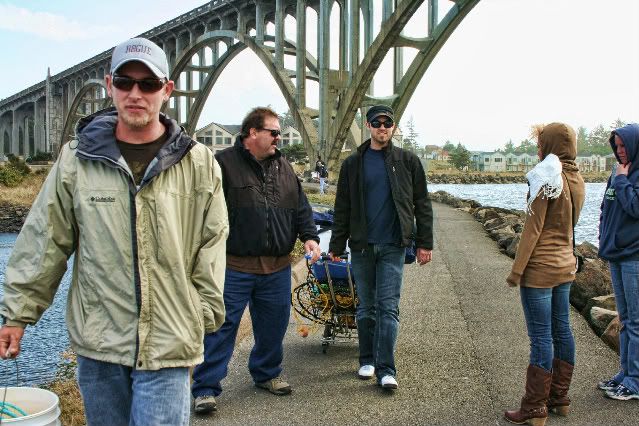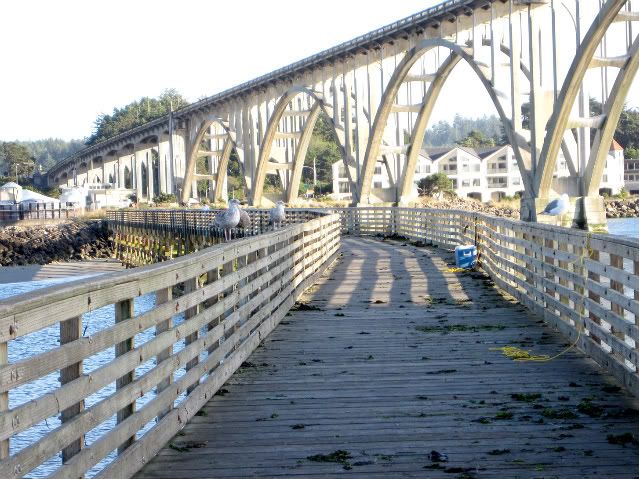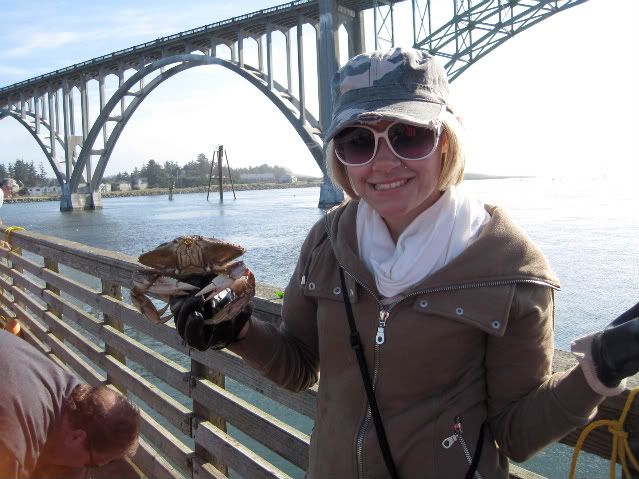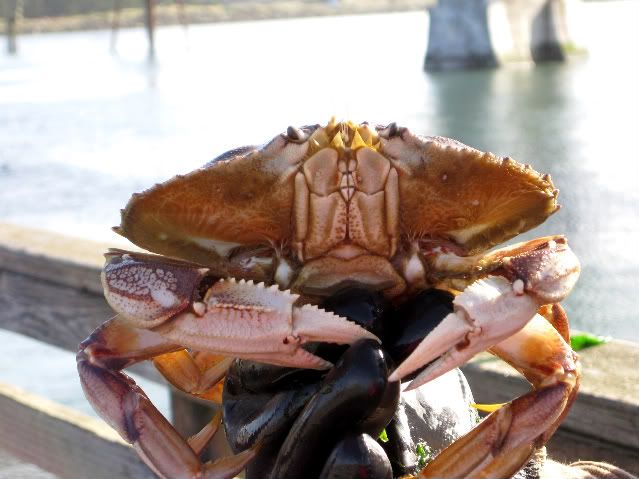 We caught dozens of crabs but most of them were either female or too small. I think we kept about a total of eight for the entire week.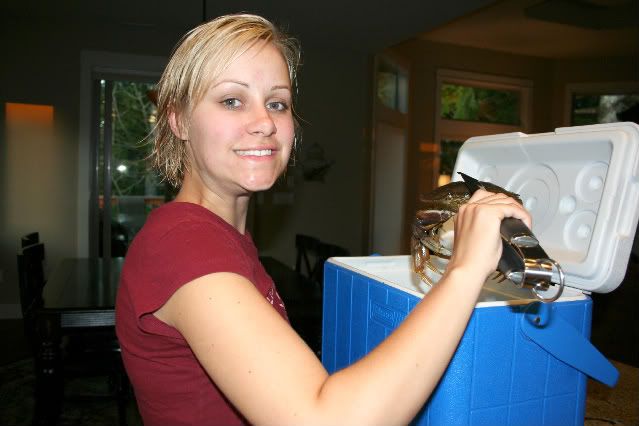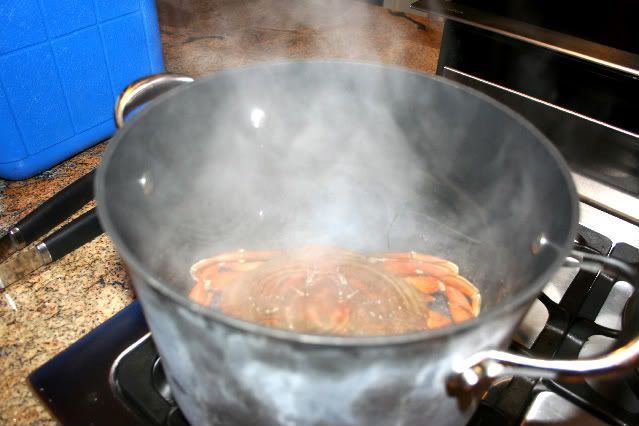 Enjoy!