My Grandson spent the night Thursday.. We played and read every book that he could find about 100 times. We had a lot of fun! He's such a silly boy! During his nap I gathered a few things for our neighborhood annual yard sale. I found more than I planned. So….. This is what I'm doing today!!! Hopefully making a little moolah!!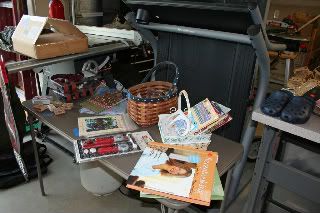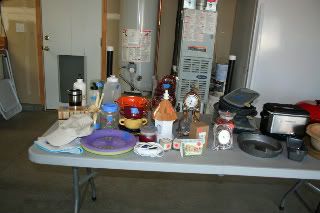 I haven't been a very good blogger lately. It seems with the nicer weather I'm out and about more and not at my computer. I ordered a new desk for my craft room and when I finally received it, it was damaged so I had to return it. I don't have a table set up to make any cards.. and I have several I need to make next week. I'll have to bring in one of my folding tables for awhile.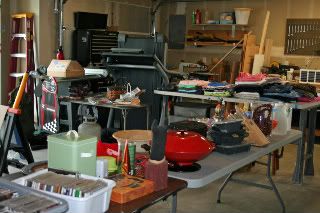 Have a fabulous weekend!!
Enjoy!