Its amazing how long it takes to get some things done. I've been working on putting together and organizing my craft room since… Hmmmm.. January?? It just takes time to find furniture… etc… and I'm still not done. I ordered a new desk. It took two weeks to get here. When My Handyman opened the box. The Desk top was broke! Luckily we were able to return to a local store and get a refund. It was a nice large desk too. It had shelves on each end for storage. No drawers. Room for two people to sit at. Oh well!! I decided not to order another like it. I looked on line for a writing desk. Basically I just want a big table to spread out on. I found one at Overstock. com and it was only $98 with shipping. It arrived today and only took me a few minutes to put together. I may order one more… I haven't decided on that yet…
(BEHIND CLOSET DOORS)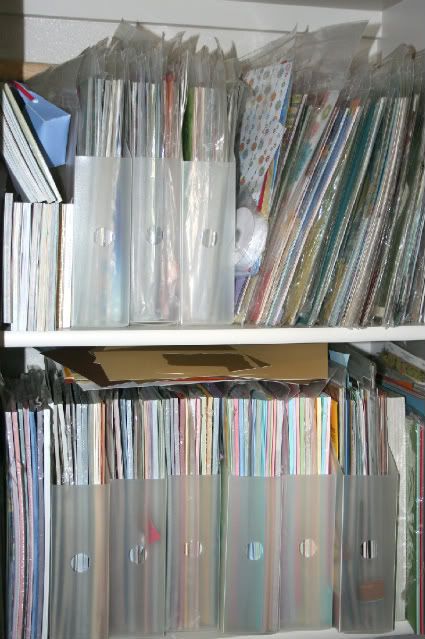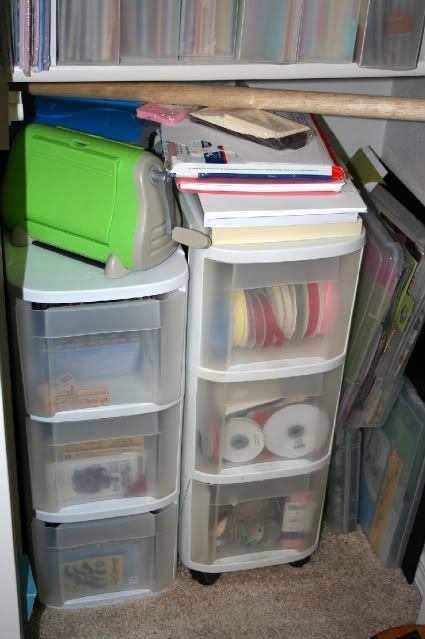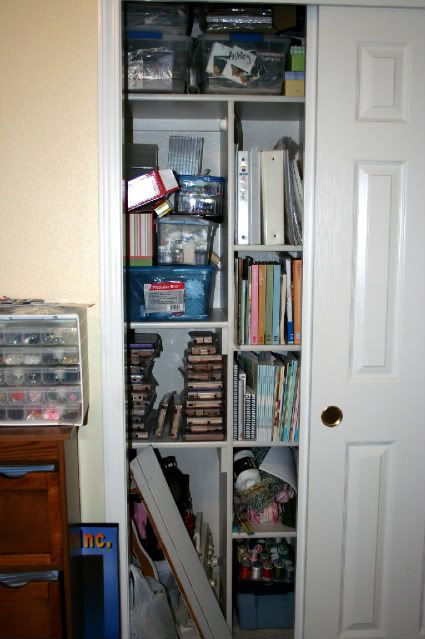 I keep all of my CTMH stamp sets in these drawers. They fit perfectly. And my nestabilities, too.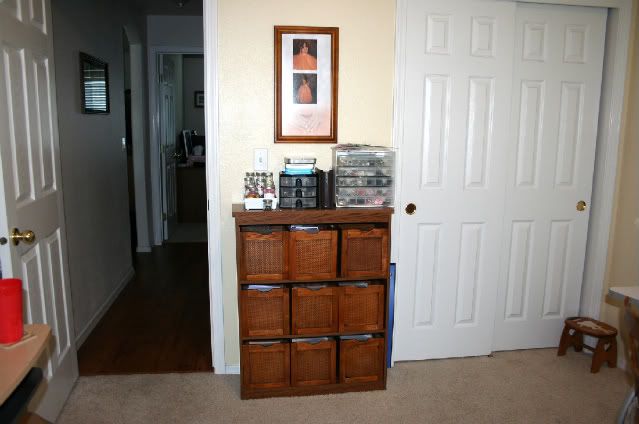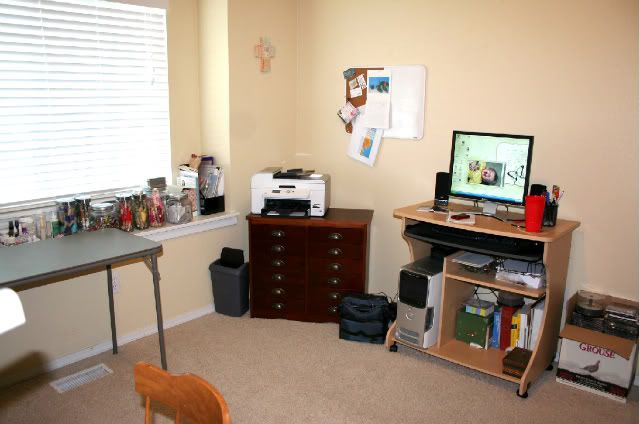 I painted my InkStak white a couple of weeks ago. I bought it from Stamper storage. AKA Erin at Inky Smiles. All the wood trim in my house is white. The walls in my room are a champagne yellow. My Handyman hung that for me tonight, also..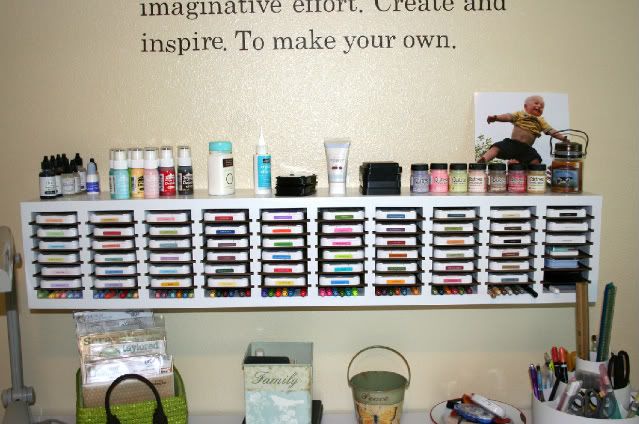 Things are starting to come together. I'm feeling a little more organized. Maybe I'll have more time to create!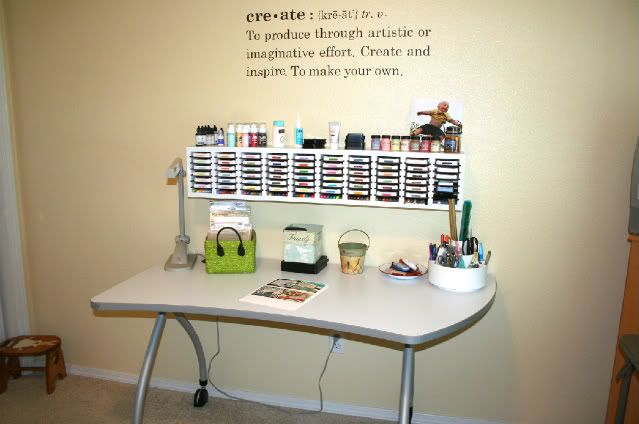 EnJOY!