For Christians, worship expresses reverence, awe and praise to God. Because true worship is personal, it has unlimited styles of expression and can stir up strong emotions. What is your worship style? Is it quiet and dignified or extravagant and spontaneous?
Some people may be embarrassed by your worship style or criticize you. God's honor is the issue here – not your own honor or the honor of those around you. At times, your praise or worship of God may even be offensive or embarrassing to others. But what people think of you or your mode of worship is irrelevant. Don't let fear of others rob you of the wonder that comes from joyful abandonment to God. (Proverbs 29:25)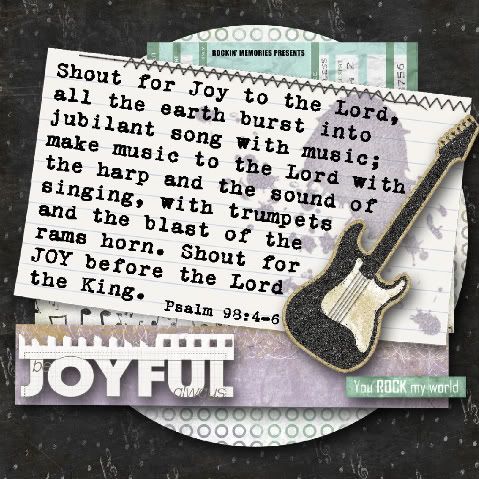 Worship style is not the real issue here; heart attitude is. True worship is a spirit-to-spirit encounter with God. Do you lift your hands in praise? Do you bow with your face to the floor? Do you dance? Whisper? Clap? Shout? Think about your most comfortable style of worship. Now take a deep breath spiritually and try something new. if you tend to have a quiet and reflective worship style, put on praise music, in the privacy of your home, and dance before the Lord. If you usually sing and shout to the Lord in praise, slow down, to experience the peace of contemplative worship. Whatever your style, whatever your circumstance, whatever your condition – praise him!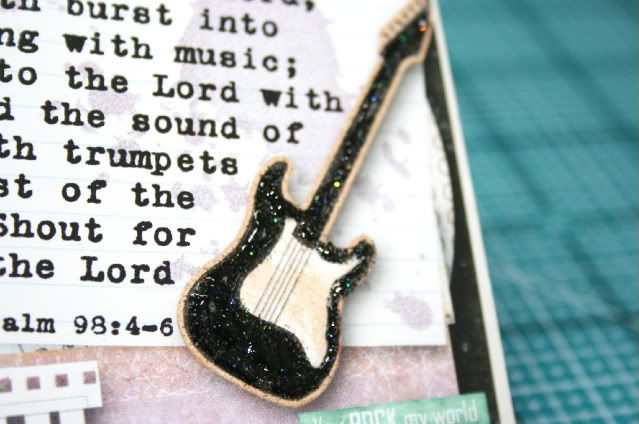 I created this with PSE7 printed on HP presentation paper and glued to a 4x4 coaster. I used Black stickles to make the guitar stand out. Digi kit from The Sweet Shoppe - Pop Rocks.
EnJOY!