Today I'm trying to catch up on my Scripture Challenge cards and the His Holy Name Challenge. I made 8 - 4x4 digital pages for the scripture challenge and 2 - 6x6 pages for the His Holy Name challenge.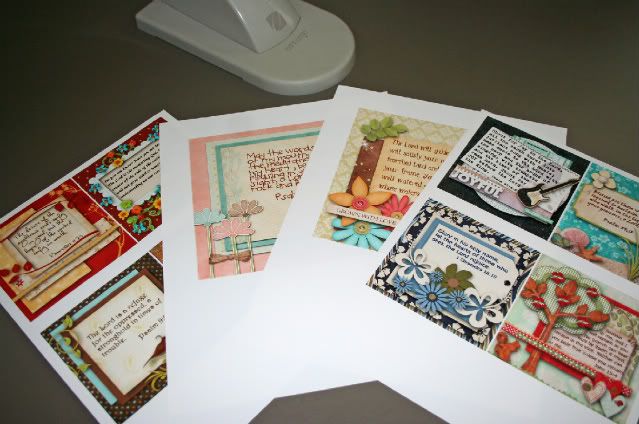 I've had a headache since last Wednesday and haven't felt real well. During our yard sale yesterday I had several bloody noses; and again today. Two years ago I had to have my nose cauterized, which was an awful horrible experience and I don't want to have it done again. Basically a vein in my nose cracks because of dryness. I use a humidifier, saline spray in my nose, moisturizing gel.. etc… Its been raining for weeks now and the air is pretty humid. I can't believe this is happening! Its not just a simple nose bleed. It gushes and in a split second my shirt is covered with blood. It takes about 20 minutes to stop…
I decided to take it easy today… basically not doing much but be creative. ( I did do two batches of laundry) . I haven't had a bleed for about 4 hours. I'm crossing my fingers and toes.. It I have to have it cauterized again… I'm getting anesthetic! My nose was packed for a week last time! Nothing like having a big ole tampon hanging out the nose!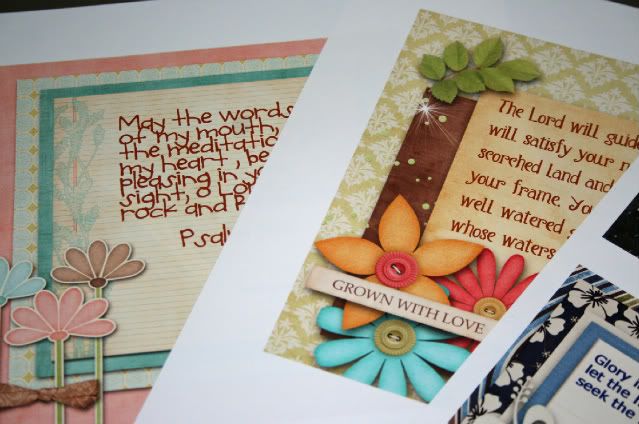 Anyway… I printed out my projects. Now I need to cut them out. Glue to the 4x4 coasters and 6x6 scrap pages and add a little extra bling. I hope to share them with you this week!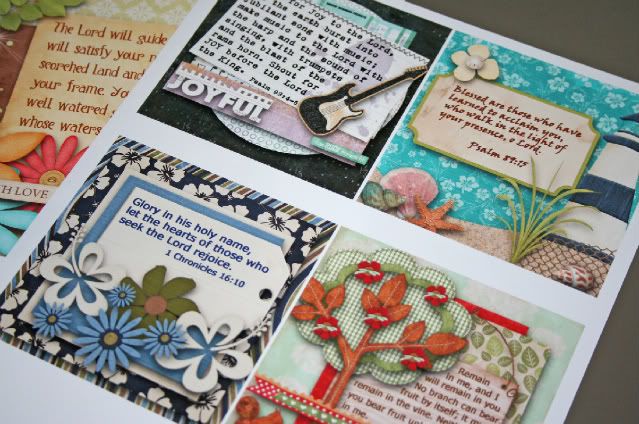 OH! and I made a new blog header.. Did you notice? All using Photoshop elements 7
EnJOY!