Well…   I've been taking pictures of everything in the back yard except….    can you guess?    Mr. Spoiled Rotten Pooch!    Tanner!    
He was nudging me while taking pictures of the flowers so I gave in and took one of him.   He's such a ham!  He loves posing for the camera!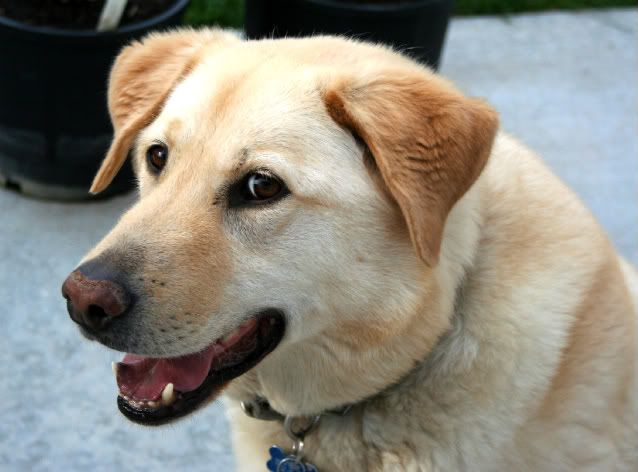 See the rolls around his neck?   He's on diet food at the moment and he doesn't like it one bit!   He needs to lose about 10 pounds!
Remember the Topsy Turvy??   Well….   My Mom was checking them out over Memorial Day weekend.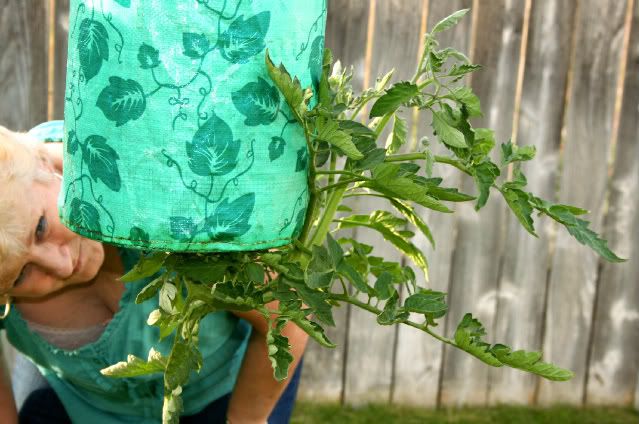 They're about twice this size now and are covered with these!!!!
EnJOY!