Moderation is creating a healthy balance in your life between work and play, rest and exercise. You don't overdo or get swept away by the things you like. You use your self-discipline to take charge of your life and your time.
It was 48 degree's Thursday. We had a blizzard Friday and received 2 inches of snow. It was foggy Saturday. Last night it rained. Today its misty and overcast.But look what I found in my front flower beds!!! Its a sign of something great to come!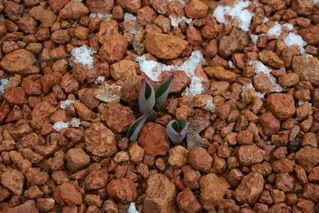 My 3 beautiful Neices. Their Mom is my Sister Krinkle.
Scissorbella as Minnie Mouse.