Scissorbella wanted something beautiful, yet simple to display her new license in. I used CTMH Bamboo CS, Chocolate and Goldrush ink, CandyCane and Yellow stickles and the new Lizzie Anne stamp set - Far East. The twigs are a little crooked but what in nature is perfect?? Is hard to tell but the lotus flowers are layered and dimensional.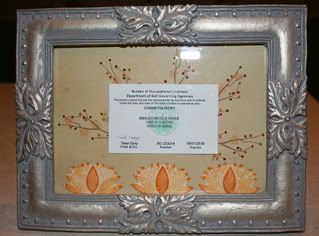 Here is a digital scrap page I created using Photoshop. Now that I know what I'm doing it doesn't take much time at all. The hardest part is picking out the paper and pictures. I haven't researched it yet, but I hear you can upload to Kinko's and they'll print on 12x12 paper! This is Scissorbella's homecoming Fall 2004.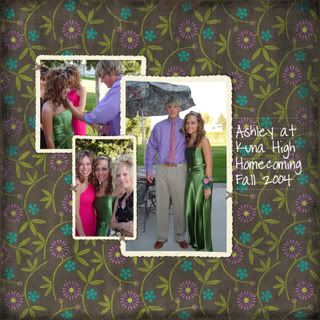 Referring to yesterday's blog and my fishin' page; read my mom's story here.