Love is a special feeling that fills your heart. You show love in a smile, a kind word, a thoughtful act or a hug. Love is treating people and things with care and kindness because they mean so much to you. Love is contagious. It keeps spreading.
These are digital pages I created using Photoshop Elements.
My Handyman and I at the Oregon Coast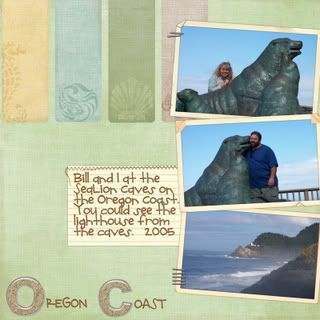 Wallowa Lake, Oregon
We love doing things outdoors!
I will be picking a random winner for my blog candy later today! Still time to enter!