I finished up my first Silhouette class over at Jessica Sprague last week. I've had my Silhouette for over a year but this basic class was great for me.  I learned a lot of shortcuts that will save me time.   You know how much I love saving time!
I finally got this fun little mini album put together.  It started out looking like this after cutting out all of the files with my Silhouette.
I glued and bound all of the pages together with an accordion sheet that I learned how to draw myself and cut out.   I love that I can now create my own SVG files!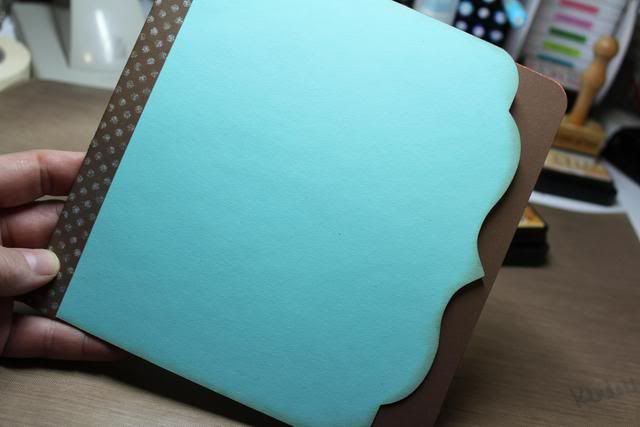 I  converted a bunch of pictures to black and white using my Photoshop Elements 10 program then printed them on HP presentation paper.   It's great to use for this type of mini album.
Here is the finished product.  The pictures are of My Son and his Family.   You know…. the Grands I am always talking about.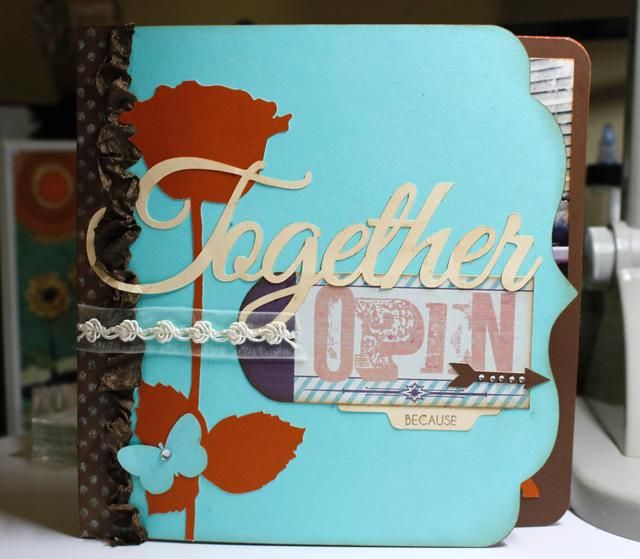 The great thing about the Silhouette is that you use Fonts from your own collection.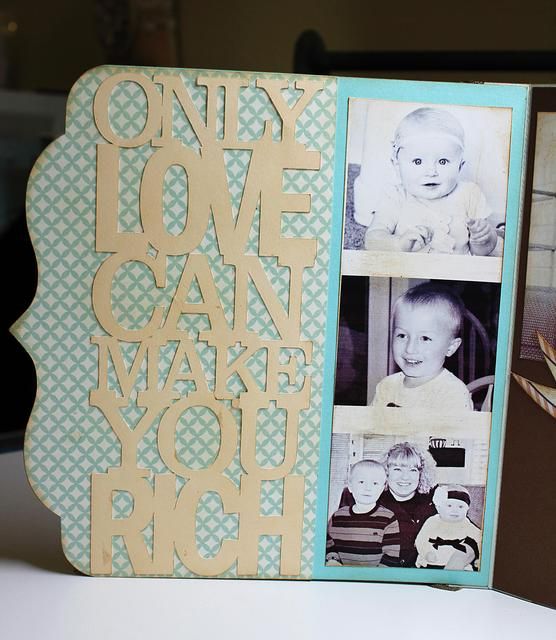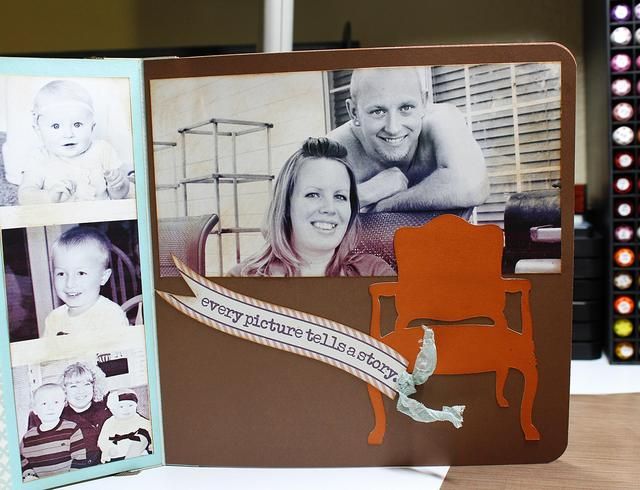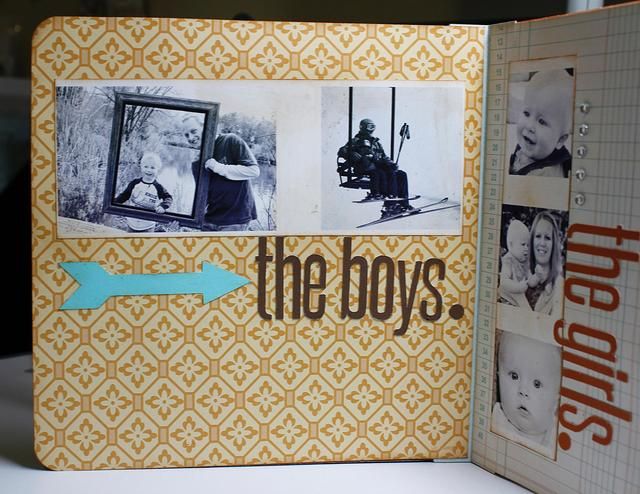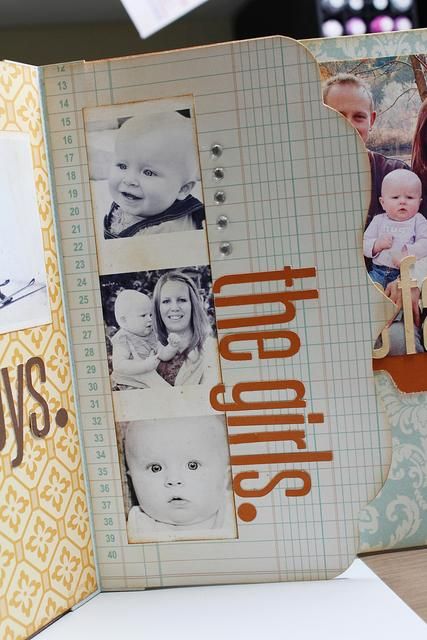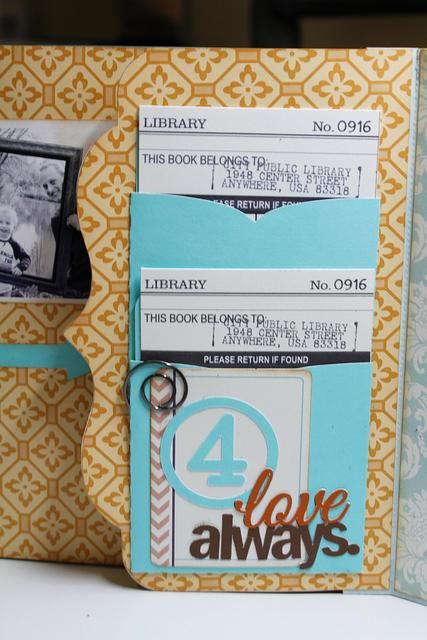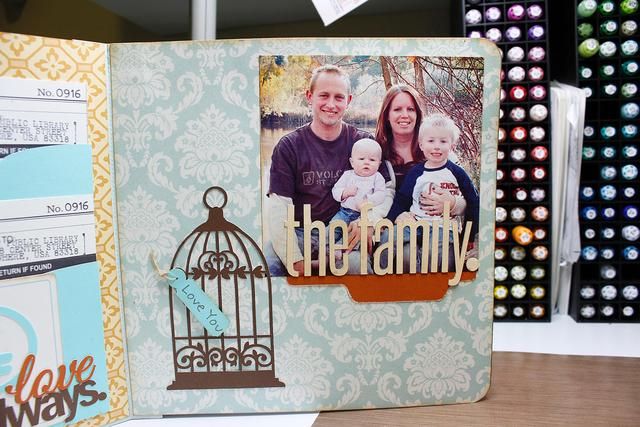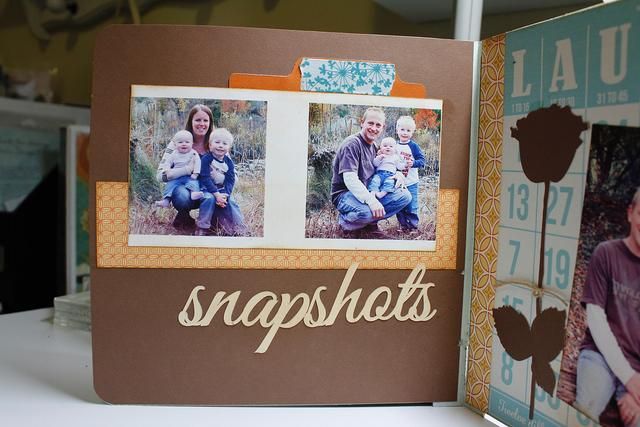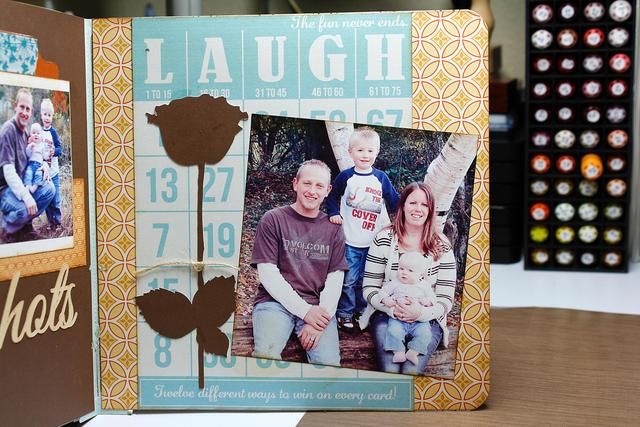 Products used:   Silhouette SD, CTMH -  Breeze, Autumn Terracotta, Colonial White, Chocolate.  Vintage Photo distress ink. Seam binding ribbon. Lace. Rhinestones. Pigma Pen.  SU papers. Cosmo Cricket papers.  Custom printed papers. Twine. Metal Accents.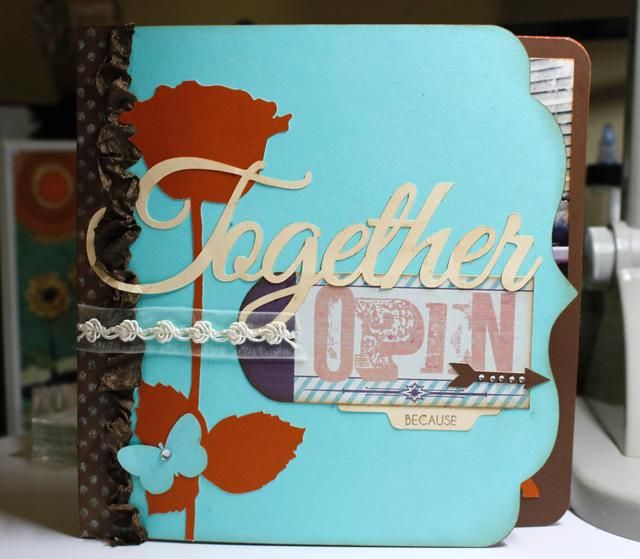 I've signed up and about to take a more advanced class.  Oh The Places You'll Go. I hope I learn as much from it as I did the first one!.
Be creative!