Wow!  It's May and we're into week 17 of Twenty Twelve already.    This weeks theme for Project52 over at My Four Hens is   HAPPY.
I had the pleasure of watching my Grandkids for a couple of hours yesterday.  Kendall  isn't quite walking on her own yet , but she walks around the furniture.  She sure gets around quick.   Carter was eating some of the cheesy orange fish crackers and Kendall wanted some.   It sure doesn't take much to make her happy.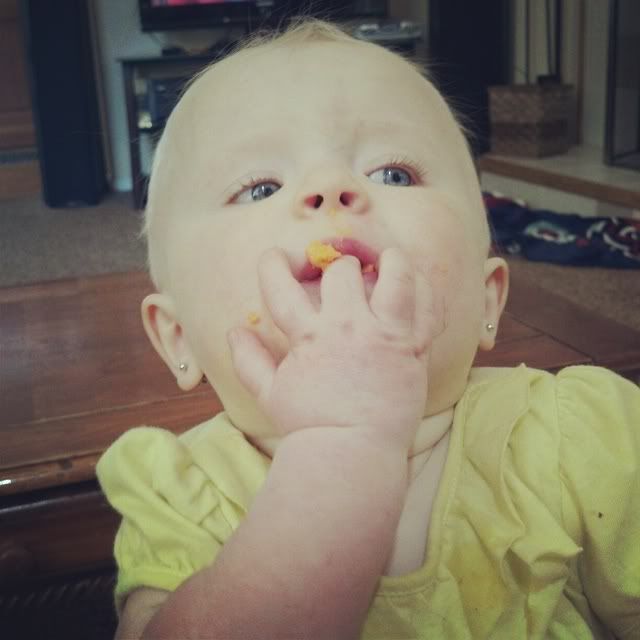 Here is one of Carter enjoying his juice.
Be Creative!