Today was Mikes funeral.  I was afraid that it was going to be dark and rainy like yesterday.   The sun came out and it was a really pretty day.  The wind was a little brisk but it was nice.
The service was at the Idaho State Veterans Cemetery.  We drove to the top of the hill which overlooks the Boise Valley and  as I gazed up to the Giant Flag blowing in the wind,  I snapped a shot of the flag with the sun shining just behind it.
This photo works great for My Four Hens week 8 theme, which is LIGHT.
I love how the sunlight shines through and around the flag and reflects on the clouds.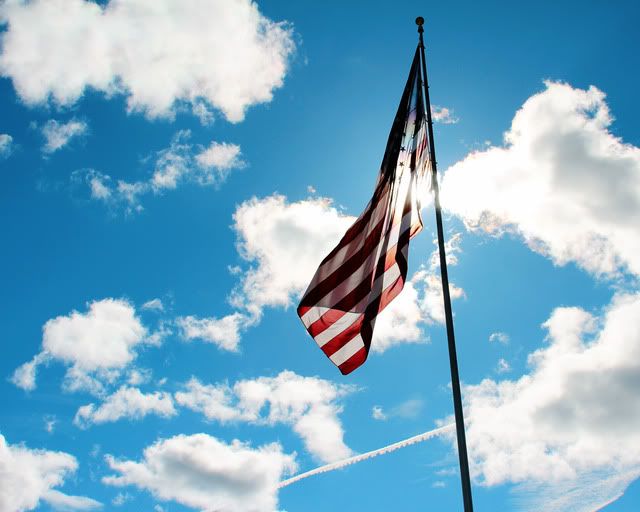 Be creative!