I had jotted this down several months ago and found it in one of my notebooks; so  I typed it up in PSE10 and thought it would be great to share it with you.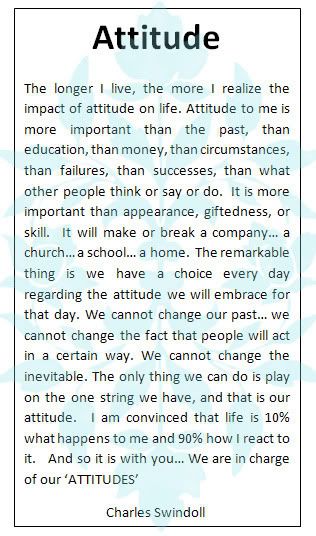 What is your attitude?
I think I may have to print this out and make a page for my journal.
Be Creative!