This weekend I'm catching up on a few pages for my Scrapbook * Life * Journal class… 
A couple of weeks ago the assignment was to get a magazine and cut out words and phrases that stand out to me..    Well…..  I don't buy very many magazines so I have none.   I asked a friend at work if she had any and she brought me a Good Housekeeping magazine from Feb 2010…     I cut out several words and phrases and put them in an envelope.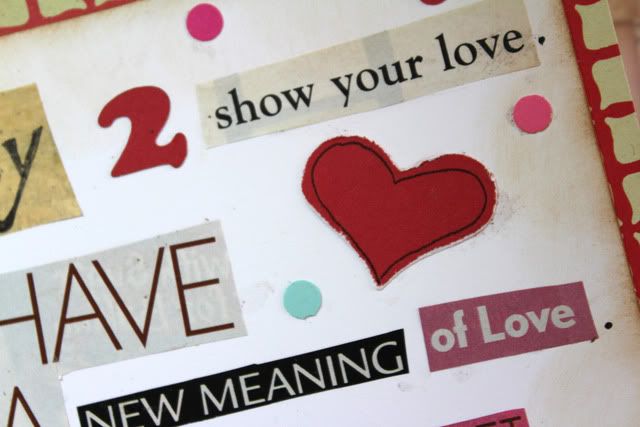 Last weekend the assignment was to take these words and form sentences using two pages for the binder.   I didn't even realize it until I started forming sentences that most of my words were about Love. Funny, since February just happens to be the month of Love!    Here is what I came up with…  Nothing fancy.. but kind of fun to create.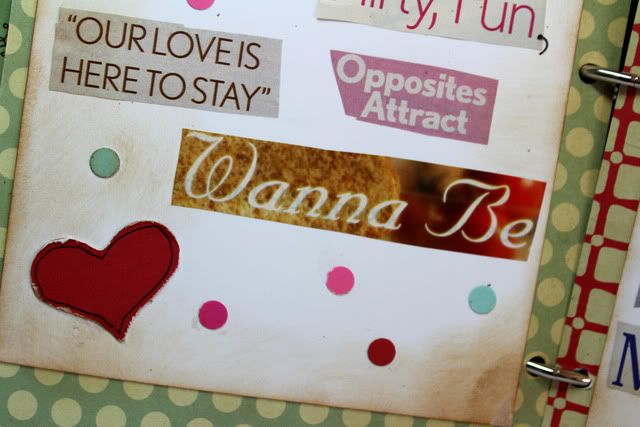 I have my February month separator page and a basic page to share with you over the next couple of days… so come back and visit.
Be Creative!