This week's theme for My Four Hen's project 52 is a wildcard; meaning I can pick anything I want.    It's been a crazy busy week.   It was Valentines day. It was My Handyman's Birthday. My Mom's companion of 29 years, Mike, has been battling Throat/Voice Box cancer for 14 months  and lost that fight this morning.
I  noticed a few days ago that this plant that I've had for several years has finally bloomed for the first time.   I decided to take a picture of it this morning.  I believe it represents hope, new found love, current love, renewed love, and lost love.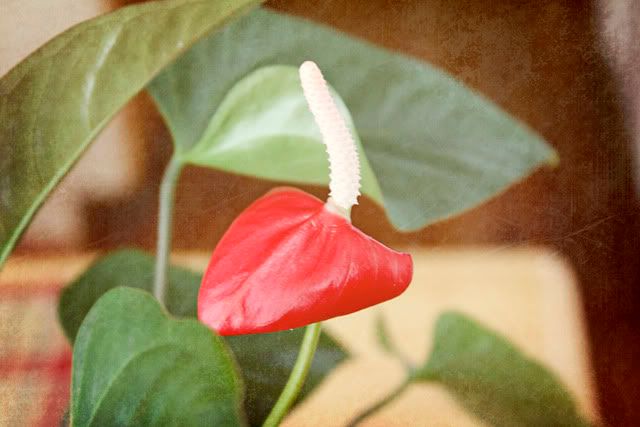 I added a texture from the Summertime collection by Chasing Dreams Photography.