I am a time manager.  I don't have a lot of time to do what I enjoy so I try to manage my time well.   One way to do that is to be organized.  It takes very little time to be organized.  Once it's set up… it just happens.    Everything is in it's place (most of the time) and takes hardly any time to keep it that way.   
This week's project 52 word is  Simplicity. . .
When one is organized it makes life a lot more simple.   I can do things quickly and do more that I enjoy.
These are the button jars in my craft room…  They help finding the perfect color for my project seem simple.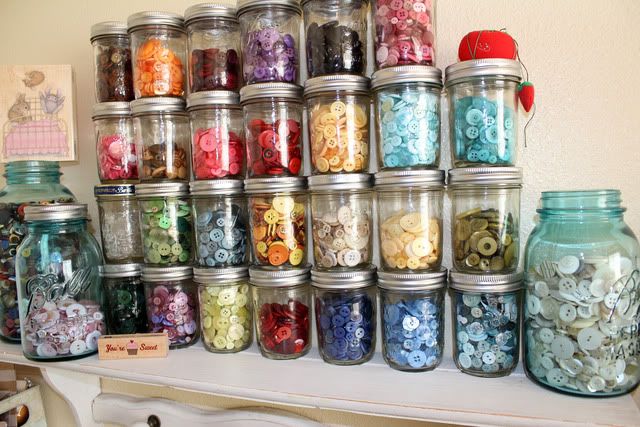 Be Creative!