I'm always looking for fun little things to help organize my craft room.  I don't want just Plain Jane everyday ordinary things.   They've got to have a tiny little bit of purdy to them.
The last couple of weeks My Handyman and I  scavenged  a couple of flea markets.  There is usually more junk than anything.  I tell you…  people are proud of their junk!
I found some pretty little cups that were once part of a punch bowl set.   The lady had dozens of mismatched sets.   I bought a couple to put fun little embellishments in.   They cost me a quarter each.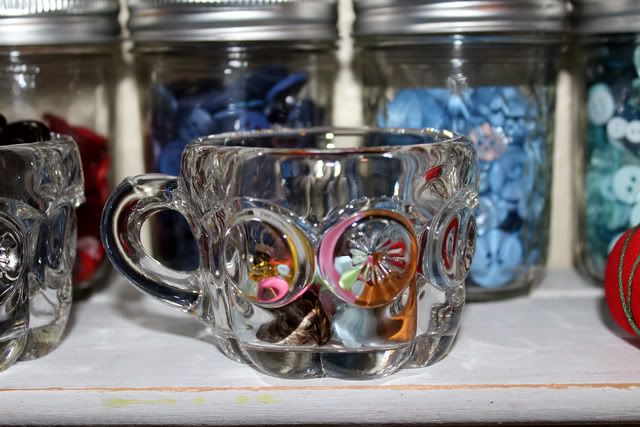 I also found a pretty little pot to put some of my markers in.  These are the E colored Copic Markers that I use mainly for flesh tones.   $1.00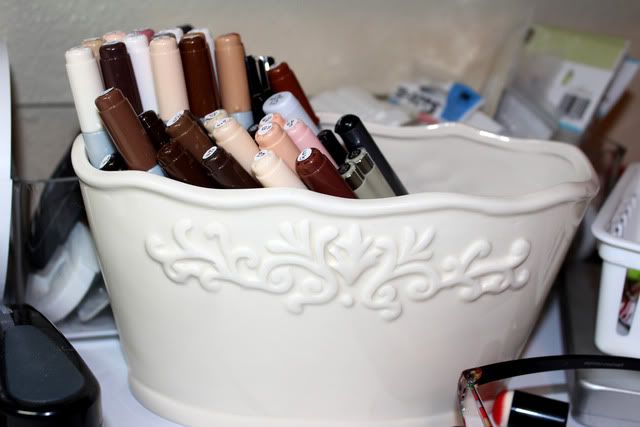 I found this pretty little glass dish.  It is divided into three parts.  I had no idea what to do with it.  Currently it just has a couple of odds and ends sitting in it.   $2.00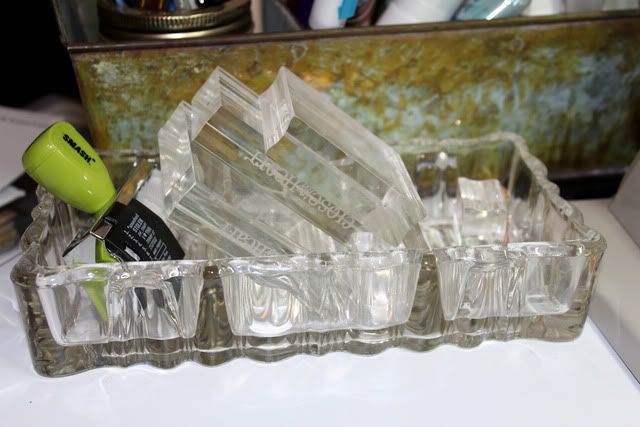 And last but certainly not least; I found this stash of old salt and pepper shakers for $1.00 a pair.   I've been looking for these.  They were actually on my wish list.   Can you see why?    They're perfect for sprinkling glitter on my purdy creations.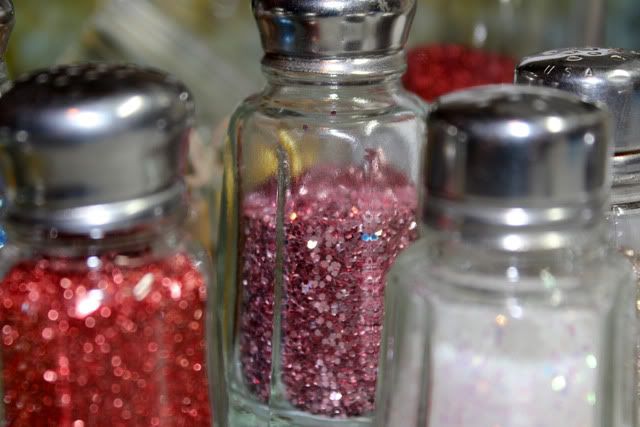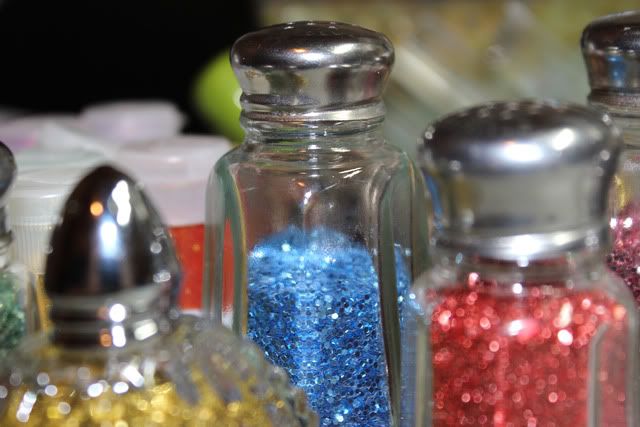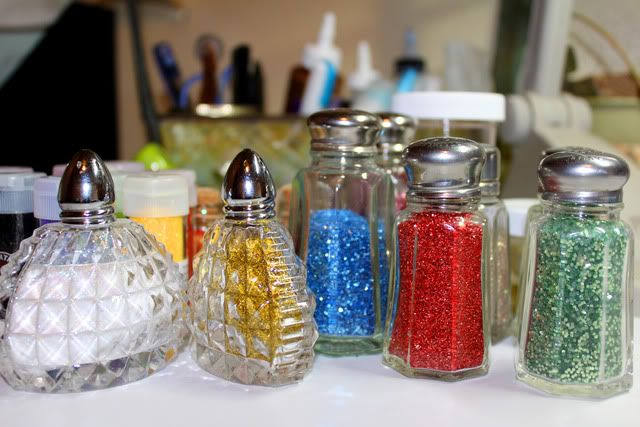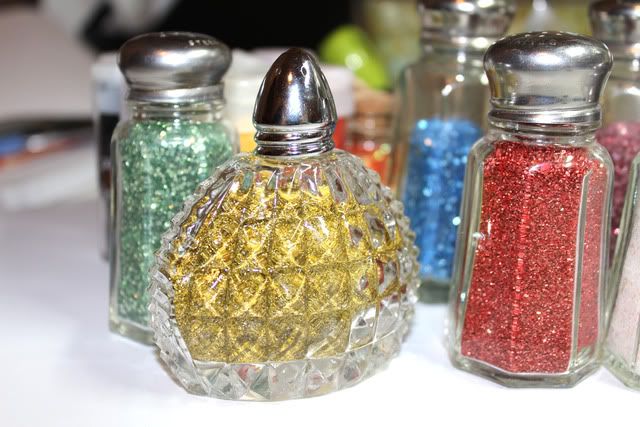 Is there any Trash that you Treasure?
Be Creative!