Remember the fun days as a child and finding all of the dandy lions going to seed?   I would pick them and blow them and laugh as the seeds floated away in the wind.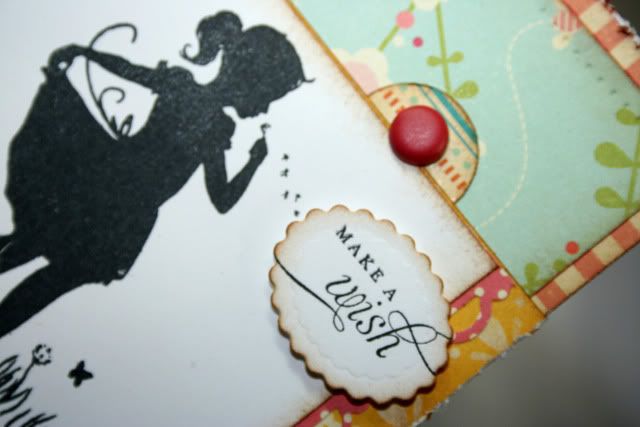 When my kids were young… we called them wishes.   Every time they saw one they would blow the seeds and make a wish…    Now when I see one of the bright yellow flowers popping up in my grass I cringe..   They're kind of pretty… they're even edible.   Could it be possible that they're God's favorite flower since they multiple so quickly and are planted everywhere?    I still grin when I see one that is going to seed and want to run to it and blow a wish into the wind…. then reality hits and I think of the 'Weed' that will grow..   I want to think like a child again!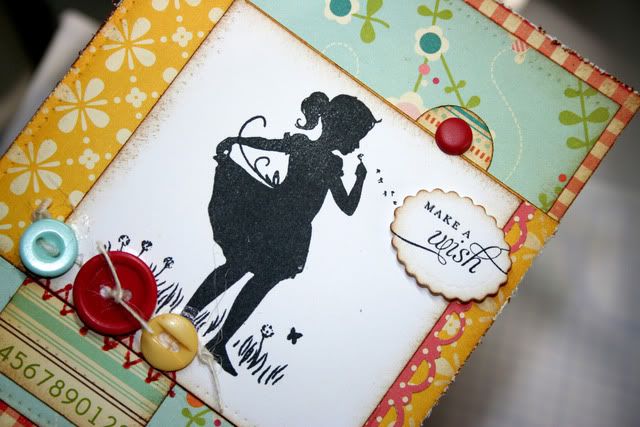 Products used:  Cosmo Cricket. October Afternoon. Flourishes- Kids at Play. Distress ink – Vintage photo. Brad. CTMH – Cranberry, brad, C1234 – Simple Stitches. SU punch. Buttons. Twine.
Be Creative!