I'm starting the year off right and doing a Verve challenge.   You can read more about it HERE.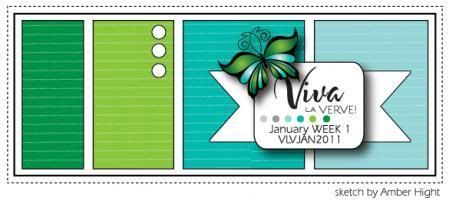 I have all kinds of fun layers on this one… and its not the usual

4 1/4 X 5 card.    This one is 4x6..
I rubbed red craft ink (sticky) on plain white chipboard and sprinkled with glittery emboss powder then pulled out the embossing gun to heat set it.  The butterfly is colored with twinkling H20's and Shimmerz.
Products used:   Verve – Blue Skies. Feel the Sun.  October Afternoon – Modern Homemaker. Chipboard. Red craft ink. Glittery emboss powder. Doily. Pin. Seam binding ribbon. Twinkling H20's. Shimmerz. Rhinestone. Buttons. Twine. Sewing tool.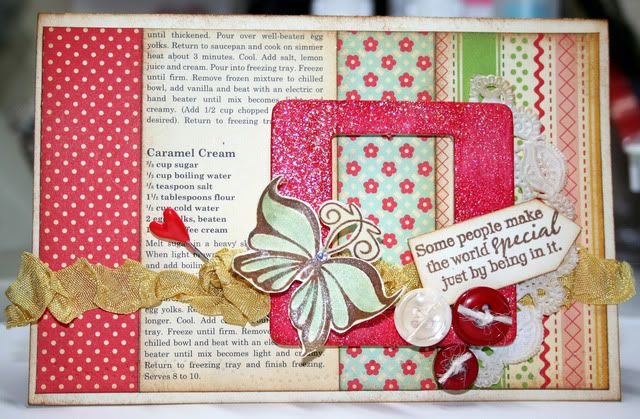 Be Creative!