I've been a fisherman since I was a small child…  probably as soon as I could hold a rod in my hand…  Dad had me out fishing…  I remember riding in Dad's truck to the pond, creek, river, lake, reservoir…  Whatever sounded like a good place that day and go fishing.  He loved gathering all of us kids and off we would go..  Mom would go, too on the day long adventures.…  When us kids grew older, it was our chore to clean the fish out in the back corner of the yard…  There was a hose attachment near the pasture. I think we probably threw all of the fish guts to the chickens?   There was a big gooseberry bush and we could munch on berries as we cleaned the fish.
I can picture myself sitting on a dock… turning golden in the warm sun, watching that bobber intensely hoping it would disappear..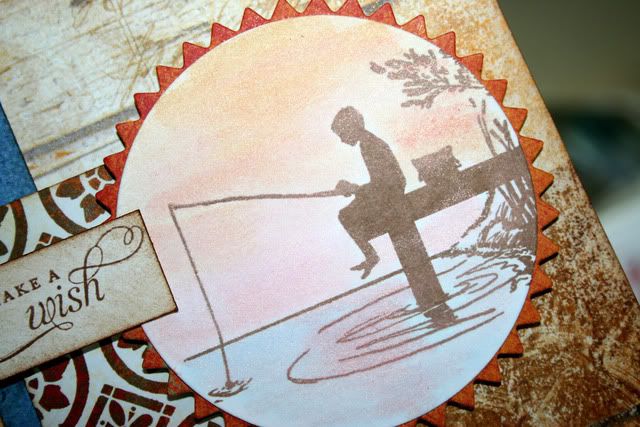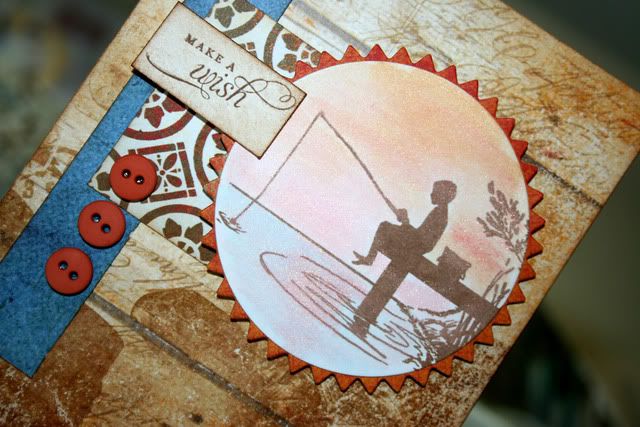 Products used:   Bo Bunny. Flourishes – Kids at Play. Buttons. Nestabilities. Twinkling H20's. Distress ink – Vintage photo.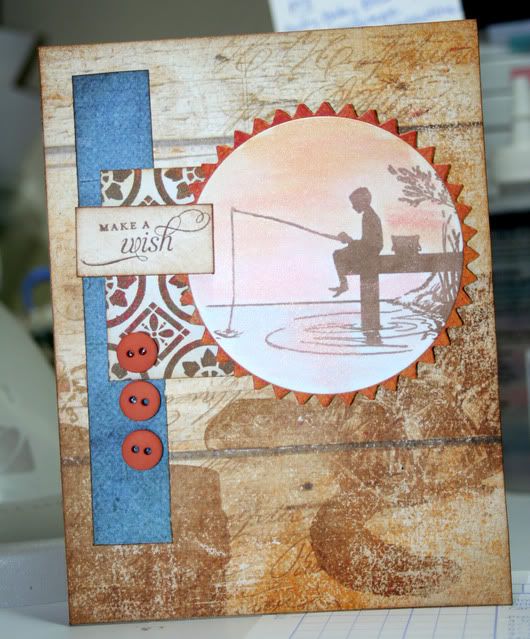 I created today's card for the MoJo Monday challenge.   Check it out over HERE.  
Be Creative!

c