I used to fly fish alot when my kids were younger. Scissorbella did the best! She caught quite a few brook trout that way. I haven't been for quite awhile. I'm not sure why. Maybe because My Handyman is a flatlander from the great state of Ten Thousand Lakes!!! He prefers lake fishing…. I think he's NUTS!!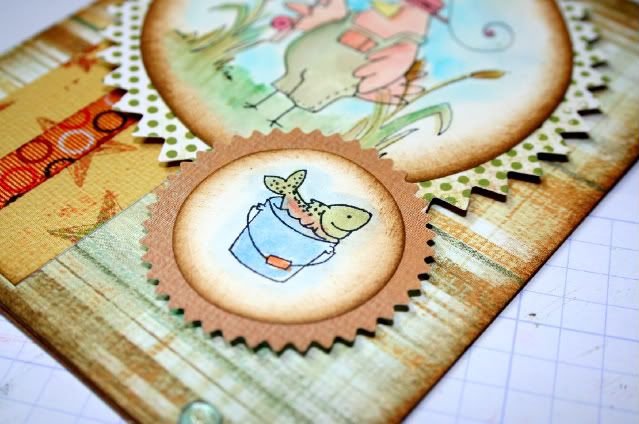 I created this card for a co-workers birthday. He loves to fly fish! And look! Its a chicken!!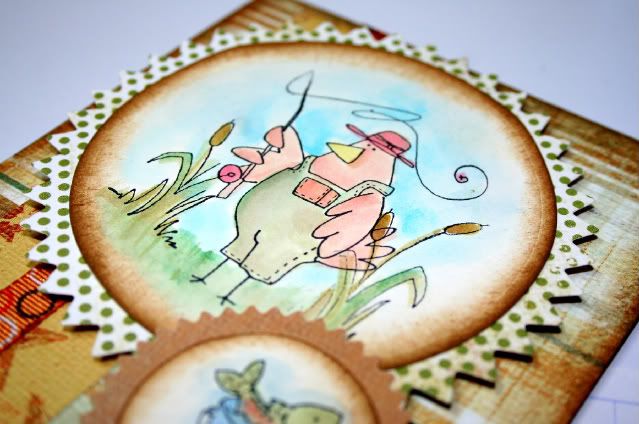 I used papers from My Minds Eye, Nestabilites, Whipper Snapper – Hooked on Fishing, Tim Holtz distress – vintage photo. Twinkling H20's. CTMH D1283 – Say it in Style. Baubles and ribbon.
EnJOY!