I created these for the His Holy Name challenge over at Faith Sisters. I create these using PSE7 then print on HP presentation paper. I mount to 6x6 white cardstock and embellish.
Lord - Products used: Sweet Shoppe - Blossom. Stickles – lime green, golden rod. K&C Company – Amy Butler Diecuts. PSE7.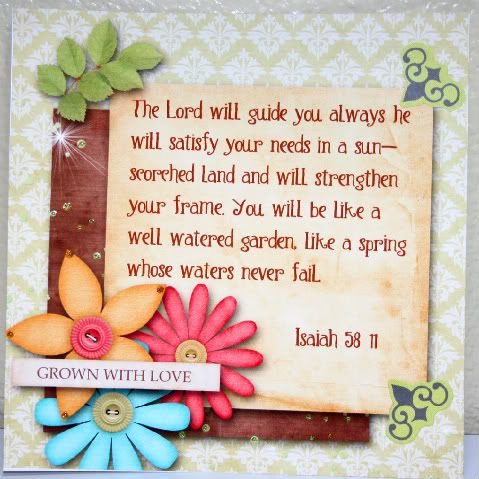 Redeemer - Products used. Chocolate ribbon. Dimensional elements. Adironack paint dauber – Pool. Sweet Shoppe – All Summer. PSE7
EnJOY!