Do you have One Note? It's a MS Office product. You can do alot of things with it! It is a great organizational tool! Some of the notebooks I've created are. Cards. Digi Scrap pages. Scrapbook ideas. Art ideas. Templates, etc.. Inside each notebook there are tabs.
Picture a 5 subject notebook you buy for school. Each subject has a new tab.
So for my Digi Scrap notebook; I've created a new tab for each Digital Company I buy from. And under each company I have a tab for each kit. I take a screen shot example and attach it to the notebook. This is a quick reference for me so that I'm not clicking through a ton of files on my hard drive trying to find something.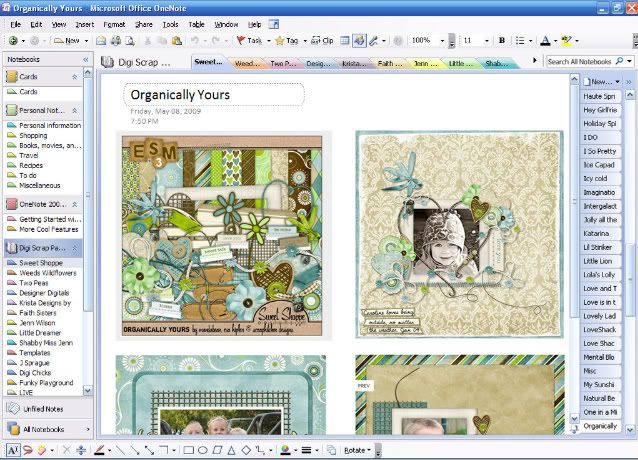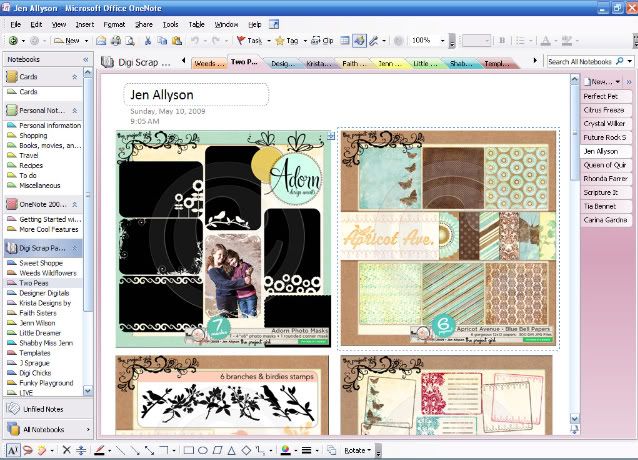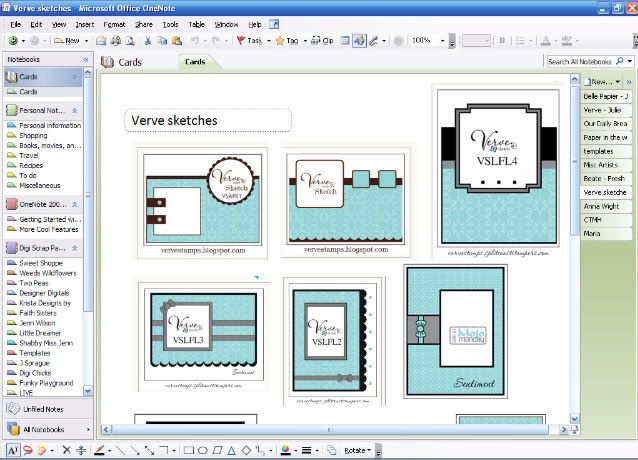 Do you know how to take a screenshot and add it to your blog? Open the page you want to take a picture of. Hold down your Alt key the same time as your Print screen button. Open up your photo editing program. Mine is PSE7. Click on the edit tab.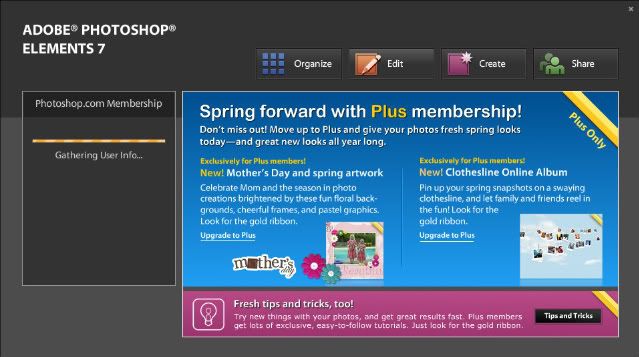 On the top tool bar, click on File, then New, then click on Image from Clipboard. Adjust your image as desired, then save as... Name it and change to JPG.
Now you have an image you can add to your blog. Isn't that easy?
EnJOY!