I bought some new Gerbera Daisies this weekend. I love them! Sunday morning between rain storms when the sun was out for about 10 minutes I potted them..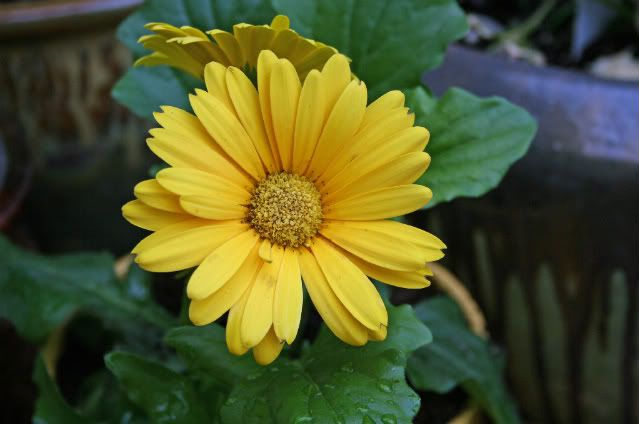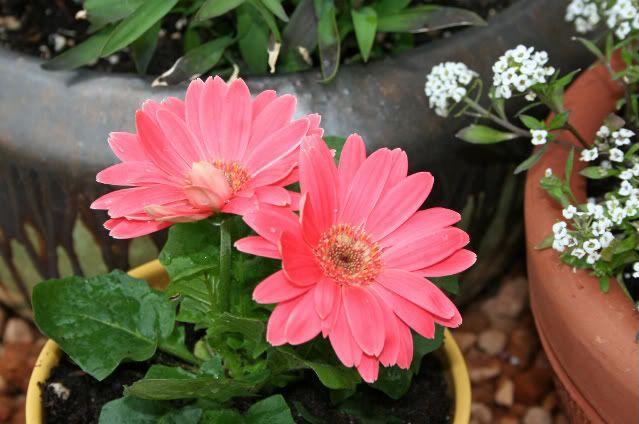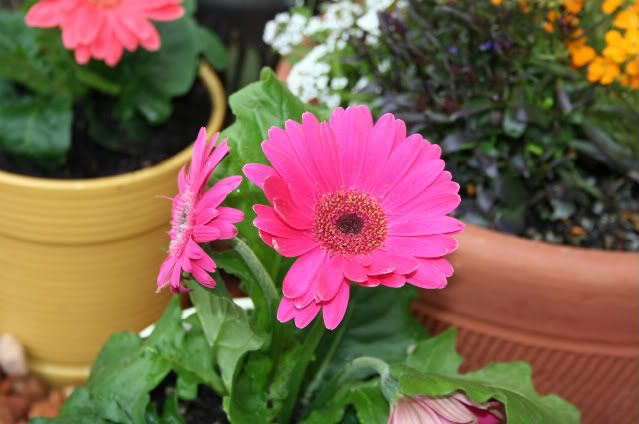 Last summer we put rock in all of our flower beds to help keep out the weeds. I decided to buy several large pots this year and fill them with flowers. Its alot easier than digging through the rocks to plant flowers in the ground.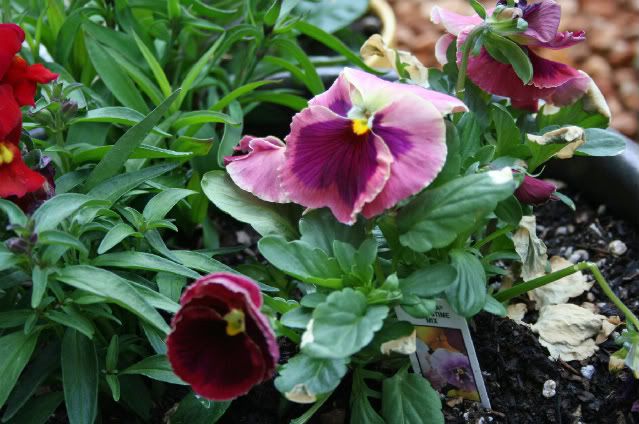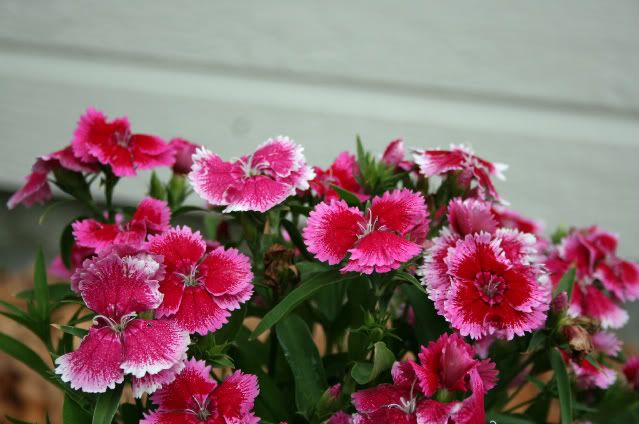 We had black clouds, thunder and rain almost all weekend!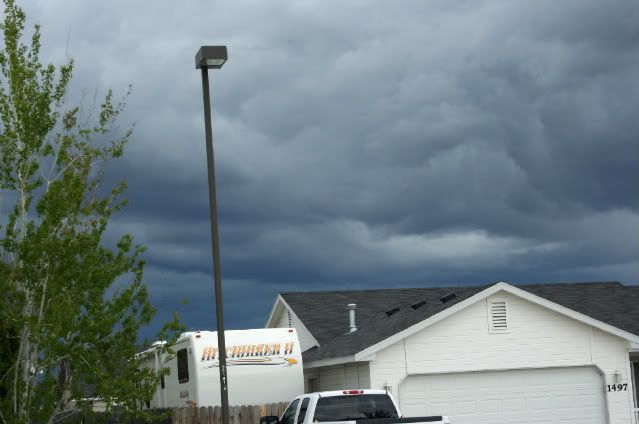 EnJOY!
Michelle