We had an exciting evening Wednesday. My Mom is in town so she came over for dinner and to visit. My kids were over and we watched the finale of American Idol. During the show... Scissorbella was in the kitchen giving haircuts to Eric and Carter. Carter got to go first. After he was done he was on a sugar high and was running around the house laughing and being silly. (see yesterdays picture).
Some of the performances on AI were pretty cheesy. Mom was excited to see Rod Stewart. She has a cat named after Maggie May!! When they announced the winner, we stood and cheered. Congratulations Kris! You were my favorite!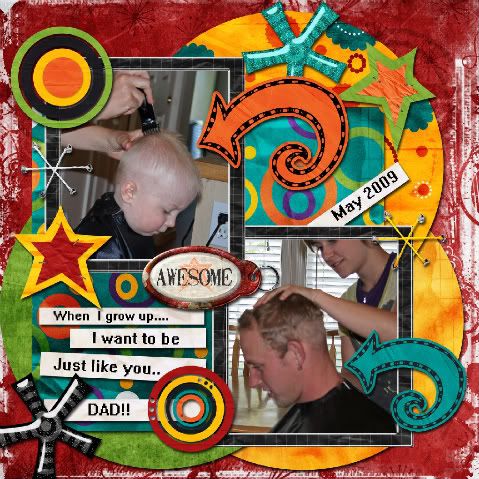 This page was created using: PSE7, and digital products from
The Sweet Shoppe
. They release new product every Saturday!
EnJOY!
Michelle