The word for today's Scripture challenge is Comfort.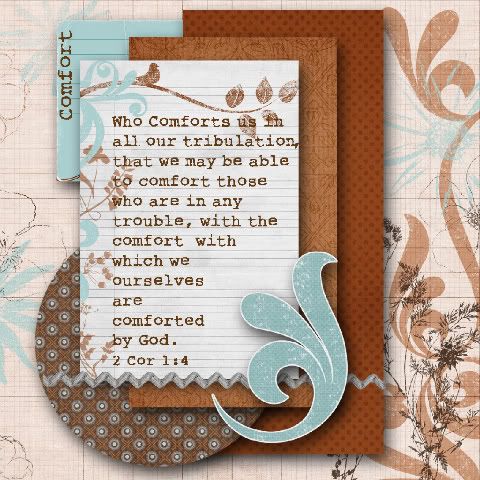 Products : Songbird Avenue - April09 kit , PSE7
I will print this on HP presentation paper, mount it on a 4x4 coaster and embellish with some bling.
Songbird Avenue
releases a new kit each month. Only available for the month. The designers decide which charitable organization will receive the proceeds from each months sale. Its a great place to donate and get some great digi kits. Aprils proceeds will benefit
Autism Speaks .
EnJOY!