I created this digi page shortly after valentines day.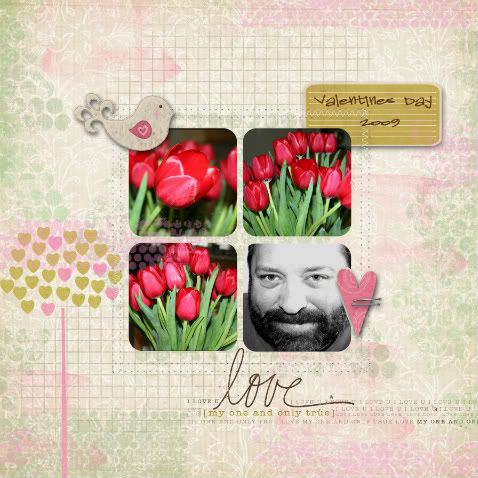 I decided to trim it and turn it into a hybrid 12x12 page. I cut the picture and printed on my HP premium presentation paper. I used papers from CTMH My Reflections - Notebook. I embellished with some Maya Roads scroll chipboard, painted with Tim Holtz Distressed crackle paint, A Dimensional Elements heart covered with pink chunky glitter, some felt flowers and a sheet of making memories Noteworthy.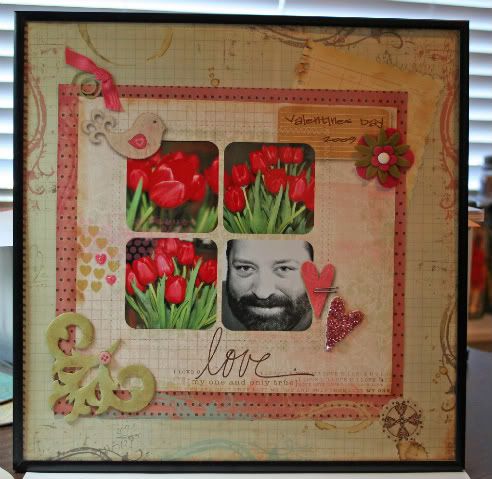 Craft Warehouse has their 12x12 scrappage frames on sale right now so I framed this and will take it to work to hang in my work space. The frames have kind of a spring attachment so it works well with embellished pages.
Since its framed, my camera flash was glaring on the glass. I tried taking one without flash. Neither picture turned out very well... It really does look nice.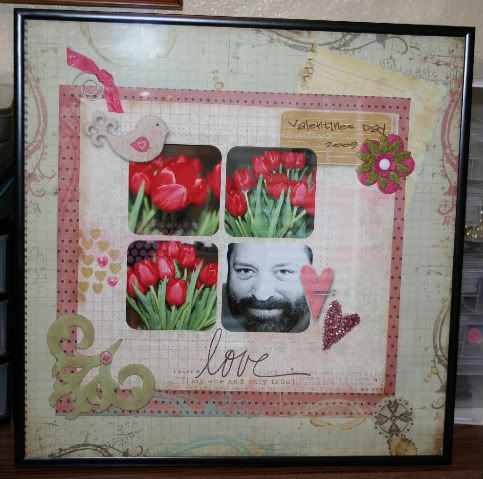 I love the ease of digital.. but I love the look of the real thing, too. and I have alot of product that I need to use up. I can't make cards fast enough. I'll be making more hybrid projects in the future.
EnJOY!
Michelle