Well.. We had a fabulous weekend camping... We caught 100's of Crappie. The water was really high and the fish were not quite big enough to keep. We had alot of fun though. Our Friends, Skip and Teresa met us there and camped in the space next to us. It was alot of fun sitting around the camp fire in the evenings and visiting. We even roasted Strawberry marshmallows!
The first afternoon there, we were fishing Brownlee Reservoir on the Oregon side. We had been catching Crappie all day long. My Handyman decided it was time to try for catfish again. The bait sat in the water for about 45 minutes.. His pole started shaking and the bells started dinging. We knew it was a big one! He was so excited. HOLY SH__! He was yellng; over and over! I think its a sturgeon! I told him his 12 pound test line would have snapped pretty quick if it were . His adrenaline was really pumping. It took about 15 minutes to get the Monster to shore. I had to use the net and the fish was over twice as long as the net. We were guessing probably 15-20 pounds. An old timer next to us said he guessed about 7 pounds. It was a fighter. We crammed it into the cooler we had. It was curled like a horseshoe inside. We continued to fish for a while longer but not another bite.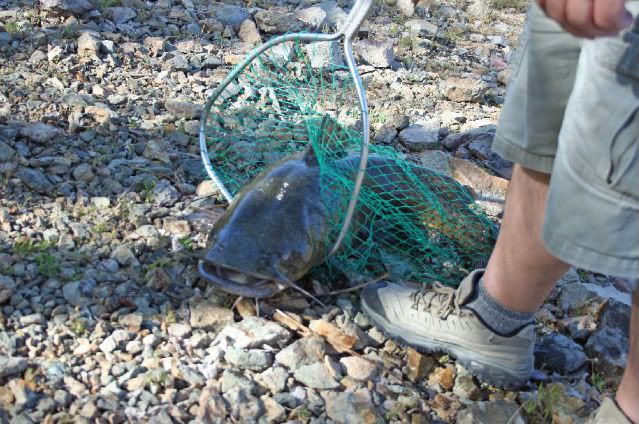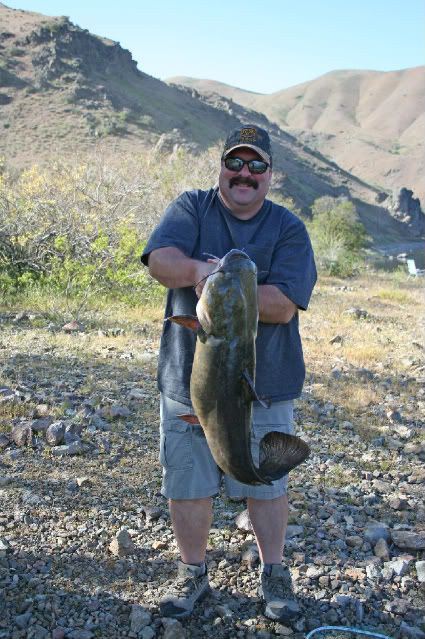 On our way back to camp, we stopped at the local bait shop slash beauty shop slash liquior store. LOL! Small town! The guy had a fish scale so he came out and weighed it for us. 26 pounds and 6 ounces! It measured 37 1/2 inches long! He said he hadn't seen a Flathead that large for quite a while. Too bad we were a week early for the Memorial Day Catfish Derby!
Does he look a little Giddy with that big ole grin on his face??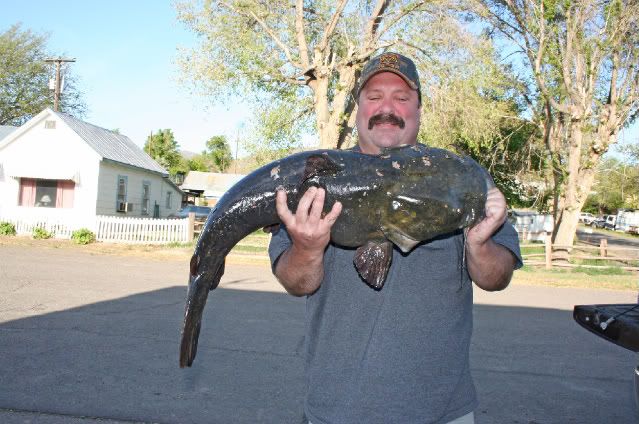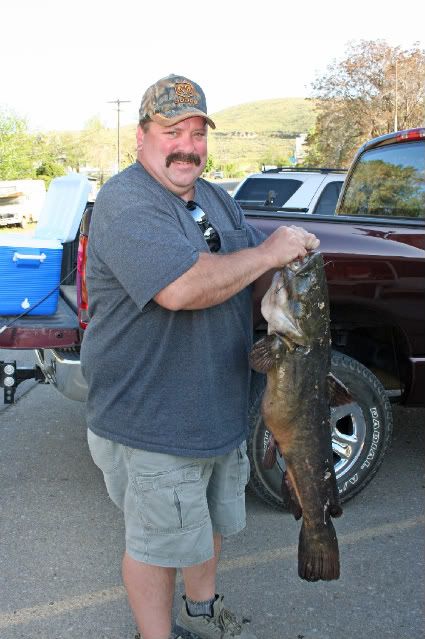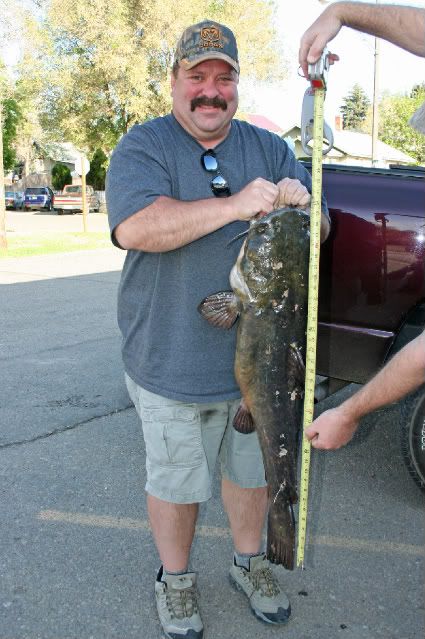 Aren't they ugly? They remind me of prehistoric sea creatures! They sure do taste good though.
EnJOY!
Michelle