Have you ever made a shaker card?? I bought a couple of new stamp sets out of the new CTMH Catalog that came out in May. You can view it here.
To Create your shaker card; Cut your base, which is half of an 8 1/2 x 11 piece of cardstock. I used CTMH Olive. I then used some Dutch Blue B&T paper. I cut it 5 x 3 3/4 and rounded the edges. For the shaker winder I cut a 3x3 piece of White Daisy and stamped by Frog image using the CTMH stamp B1309 - Fun Times. I cut a 3x3 piece of Dutch Blue and a 3x3 piece of clear acrylic I purchased at Craft Warehouse. Measure in 1/2 inch and cut out the inside of the Dutch Blue. This will create a frame.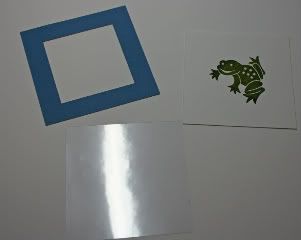 Use either mono adhesive or sticky strip and attach the clear piece to the Dutch Blue piece.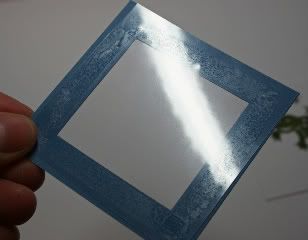 Now attach 3M 1/2 inch mounting tape to the outside edge of the clear piece.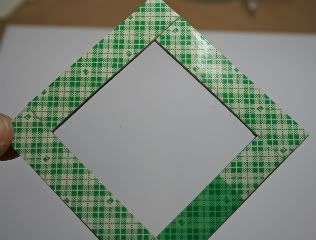 Carefully pour micro beads inside the frame, then attach the white stamped piece to the mounting tape. You now have a little shaker box that you will attach to your card.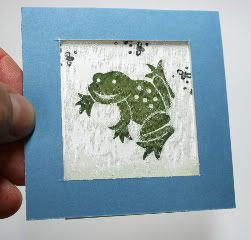 You can use beads, glitter, punched shapes, etc.. to put inside your shaker box.
I attached some garden green ribbon, a sentiment from the same stamp set and some Robins Nest Water baubles. Isn't it cute???
Karma...give honest and sincere appreciation...