We have a winner for the Blog Candy! There were only a few entries so I wrote all the names down and picked one from a bowl. Congratulations Judy!! You're the winner!! I'll bring it to you Tuesday night to the punch class :)
How was your National Scrapbooking Day?? Here are some pictures from my Folio class..
It's always fun to get together and be creative. Girls like to be silly and giggly occasionally..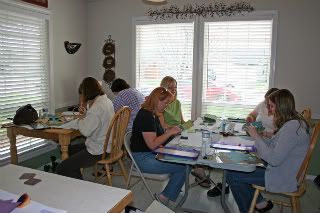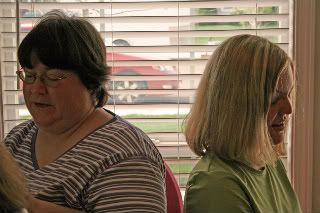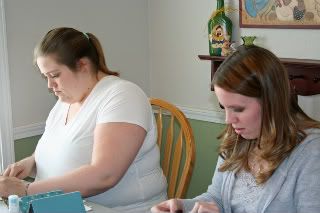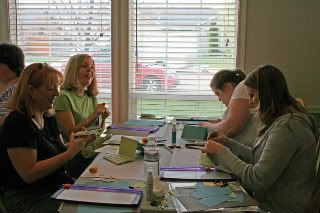 Since I had already made an album using Star Struck X7092B, I decided to make one today using X7094B - Paper Garden