Have you tried Stamp Kissing?
Ink up a solid stamp like the flower I used here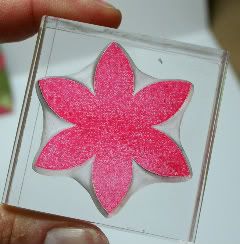 Use another patterned stamp and stamp onto the solid stamp that is inked.
Lift patterned stamp off solid image.
Stamp onto paper and you will see the patterned flower.
Cut out image for your project.
Sneak peak of what is coming tomorrow...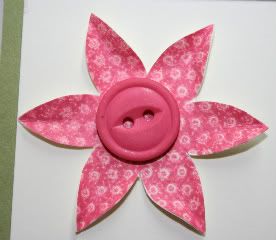 Karma.. when the sun rises, think of your life just beginning...