I went to a class last night and learned how to make several things using punched shapes.
Here are a few examples.
I used various sizes of round and oval punches to make the frogs. We used a brayer and wrapped rubberbands around it, then rolled in ink to make the background paper. Does it look like pond water??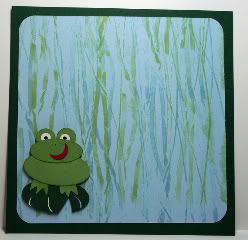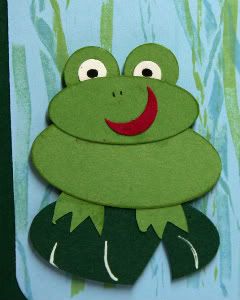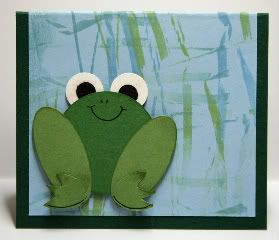 I used various sizes of round, oval and square punches to make the rabbit. The whiskers are staples.
The flower is the dahlia fold which is circle punches.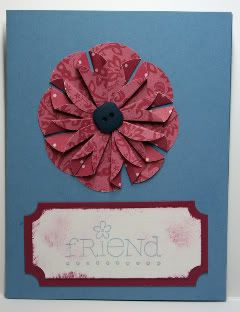 You can also make pigs, ducks, etc.. FUN!
Karma... miracles come after alot of hard work...