Have you heard of the author Stephenie Meyer? She's been quite a sensation with her Twilight series. The 4th book is being released today....
I just finished reading the first book. Loved it!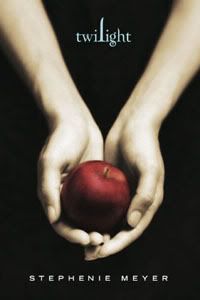 About three things I was absolutely positive.
First, Edward was a vampire.
Second, There was a part of him- and I didn't know how dominant that part might be-
that thirsted for my blood.
And third, I was unconditionally and irrevocably in love with him.
The movie is being released sometime late 2008. I'm just starting the 2nd book.
Find out more about the author here.