Yay!  I'm ahead of schedule!    This week's challenge word is imperfection.   What an interesting word that is….  How do I come up with a picture for it? 
Last night as I was in the garage painting,  I had paint all over my hands, making a mess and the idea came to me.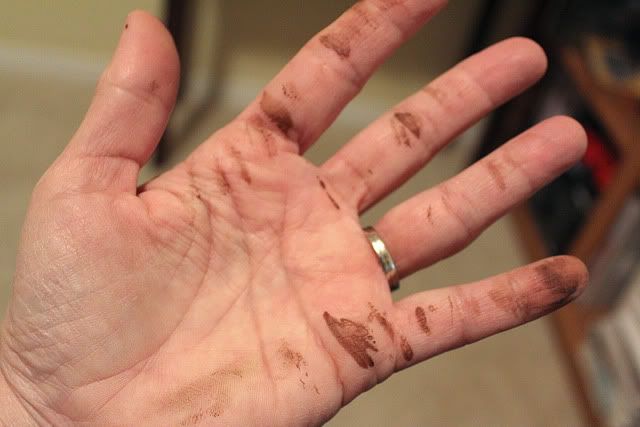 My hands are not perfect. When I create, my hands get messy. With these hands I create things that hopefully will bring a little  joy into someone's life.
Be Creative!