I've had this Old Corvette stamp for a few years.  It's from Cornish Heritage Farms which went out of business.   They just recently opened back up and now sell digital stamps.
The last couple of cards I've made,  including this one, I've pulled out older papers that I have in my stash.   A few months ago I cleaned out my paper closet and gave a lot of papers to my DIL.   I need to use the rest of this old stuff.  This one is from Cosmo Cricket's paper packet – Wanted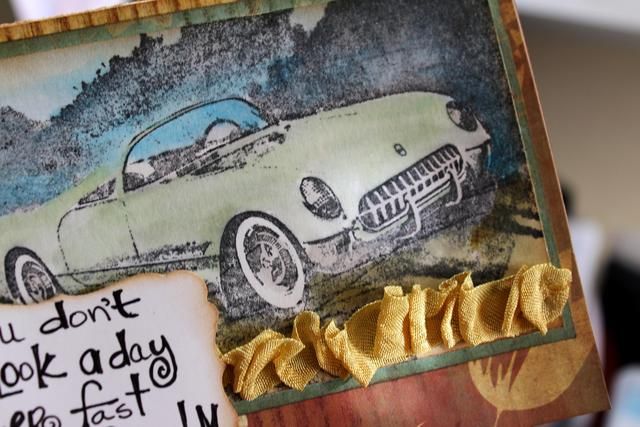 The stamped image is kind of shadowy.  Not super detailed.  I colored it in with a watery wash of Twinkling H20's.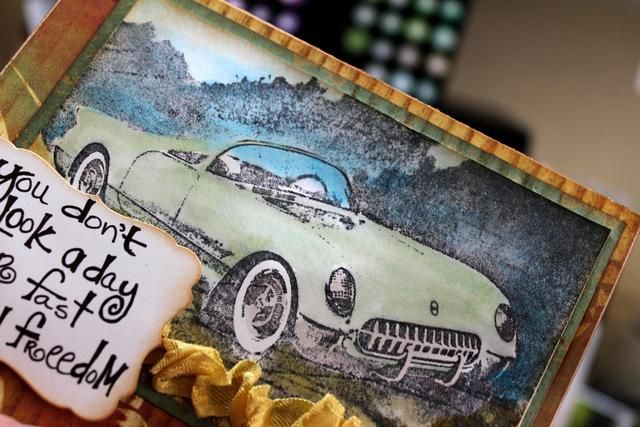 Products used:   CHF – Corvette stamp. Twinkling H20's. Seam binding ribbon. Distress ink – Vintage photo. Spellbinders – Label 17. Cosmo Cricket – Wanted. Zig calligraphy writer – black.
Be Creative!